A swathe of ocean off the southwest coast has been declared Ireland's first 'Hope Spot' by a global marine conservation movement.
The Greater Skellig Coast has been added to Mission Blue's network of 148 Hope Spots across the globe.
Mission Blue, founded by oceanographer Dr Sylvia Earle, recognises Hope Spots as "special places that are scientifically identified as critical to the health of the ocean".
Existing spots include the Galápagos Islands, the Great Barrier Reef, the Northwest Passage and parts of Antarctica.
Stretching from Kenmare Bay in Co Kerry to Loop Head in Co Clare, the Great Skellig Coast covers an area of roughly 7,000sq/km of Irish coastal waters.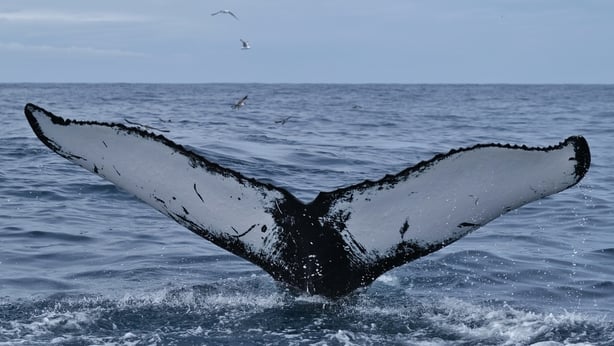 Announcing the Hope Spot, Dr Earle said: "This Hope Spot contains key breeding areas for several threatened species of sharks, rays and skates. It is a hotspot for cetaceans, with bottlenose dolphins, harbour porpoises, humpback, fin and minke whales calling this place home. Puffins, Arctic terns, sandwich terns, northern gannets and European storm petrels are among the beautiful seabirds here."
The Greater Skellig area has been championed by Fair Seas, a coalition of Ireland's leading environmental non-governmental organisations and networks, with the support of Sea Synergy, a marine awareness and activity centre based in Kerry.
Fair Seas has been campaigning for the Government to designate a minimum of 30% of Irish waters as Marine Protected Areas (MPA) by 2030. The Greater Skellig Coast is one of 16 'Areas of Interest' identified for possible MPA designation by the organisation.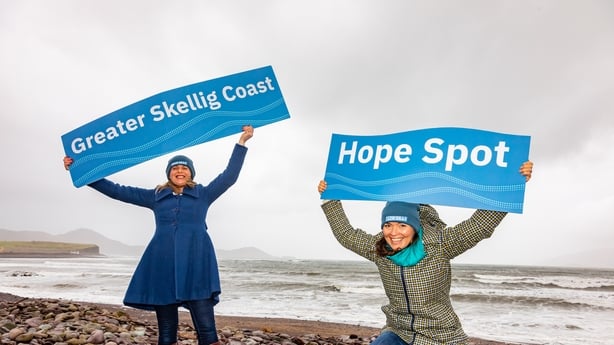 Campaign Manager for Fair Seas Aoife O'Mahony said: "It is incredible to see a small part of Ireland's seas being recognised as critically important to global ocean health by Mission Blue, and joining the likes of the Galapágos Islands and other world-famous marine locations.
"The waters off the coast of Kerry and Clare are rich with fascinating creatures and marine life but there has been an alarming decline in the numbers of iconic species like angel sharks in recent years.
"We want to halt that decline and give species every chance to thrive.
"The Hope Spot will help us to raise awareness and bring the public closer to the ocean as we work to safeguard the water and the marine life within.
"This global recognition is even more critical now as we finalise our own national MPA legislation in Ireland. We have one chance to do this right and we owe it to the next generation to do this well."