A 400 year old bible - one of the earliest editions ever published - has been sold at auction in Belfast.
The heavy leather-bound book had been expected to reach between £5,000-£10,000.
Bids started at £6,000 with all the interest coming from online bidders.
It sold for twice the top end of the estimate - eventually going to an online buyer for £20,000.
Printed in 1615 the Geneva Bible was taken by its then owner, Elizabeth Pole, to America where she founded the town of Taunton in Massachusetts.
She was the daughter of an English aristocrat who was presented with the bible by the then Archbishop of Canterbury in recognition of his services to the church and the poor.
She is believed to have been the first woman to establish a town in America.
The Geneva Bible was the first mechanically printed, mass produced bible available to the public.
---
Read more: Bible dating to 1615 to be auctioned in Belfast
---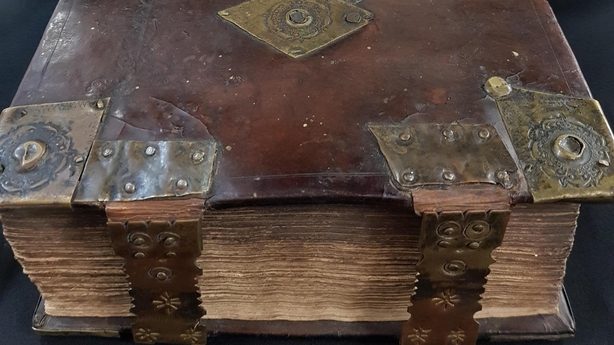 The copy up for auction was printed by Robert Baker, a printer to Elizabeth I among others.
When Elizabeth Pole died it was returned to her family in England before being sold to a car dealer and antique collector from Northern Ireland in the mid 20th century.
It was being sold as part of his private collection.
Museums on both sides of the Atlantic had expressed an interest but it is understood the Bible was bought by a private collector.