Minister for Health Stephen Donnelly has said that a new primary care centre officially opened in Buncrana, Co Donegal will take pressure off Letterkenny University Hospital.
The facility, which is part of the €240m nationwide Enhanced Community Care Programme, is now the base for eight GPs and a range of other services including dental, public health nursing, physiotherapy and mental health services.
The centre was one of three facilities opened by the Minister in Donegal today as part of the programme which aims to deliver all HSE primary and community care services in an integrated way, reduce dependence on hospital services and provide access to consultant-led specialist services in the community.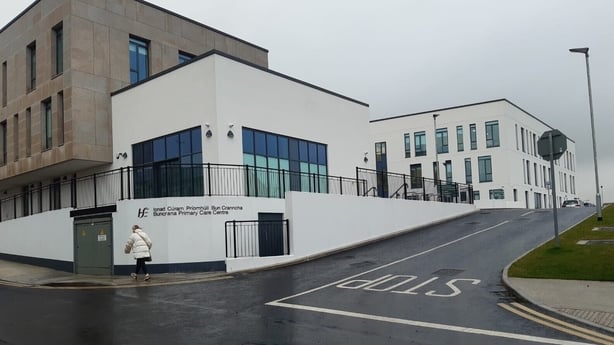 The Errigal Chronic Disease Management Hub in Letterkenny will deliver specialist care to people with a number of chronic diseases - respiratory, cardiology and diabetes.
A new primary care centre in Newtowncunningham will offer a range of services including GP practices, public health nursing and a number of visiting clinics including dietetics and speech and language therapy.
Mr Donnelly said that the opening of the new centres is part of the biggest expansion of primary care that there has been in many, many decades in Ireland.
"What it means is patients being treated in the community are getting rapid access to care, and access to multidisciplinary team for adults and for children with less people in emergency departments and quicker discharges for people in hospital."
"3,500 new staff have been allocated for primary care teams just like this all over the country", Mr Donnelly said, and "it's a really positive development in healthcare, making a big difference to patients who are saying they feel much more comfortable being treated in centres like this."