As Halloween approaches and the country prepares for a plague of witches and ghosts, locals in Lismore have been taking advantage of their unique heritage to stage a new, seasonal production.
The Lismore Castle Dungeons show opened on Saturday and runs again a number of times on Sunday night, featuring a cast and crew of dozens.
It is all to raise funds for two local worthy causes, Lismore Men's Shed and Lismore AFC, and with tickets almost sold out, the venture has been deemed a success.
The venture is the brainchild of local talents Enda Ormonde and David Campion.
"It's been fantastic tapping into the local talent because we have an abundance of it here in west Waterford," Ms Ormonde said.
"Everybody really has come with their a-game and we've had so much fun doing this," she added.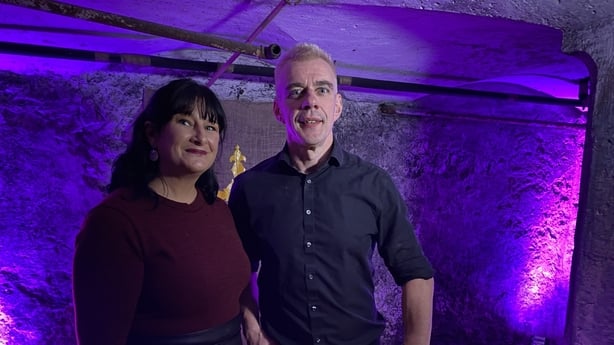 She said some of the stories came from manager at Lismore Castle Dennis Neville and all are linked with the area.
"We felt that was important, to connect the history we have here at the castle and add a little bit of gore as well," Ms Ormonde added.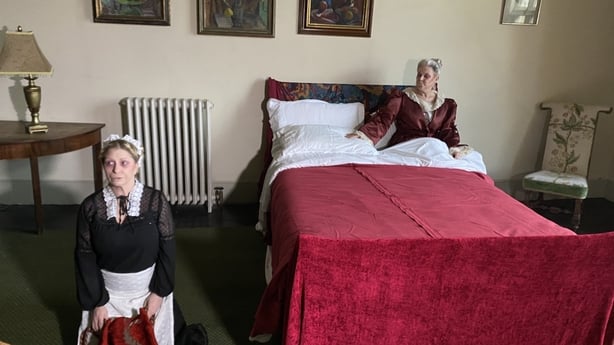 The production uses eight indoor and two outdoor areas at Lismore Castle for its settings, with the old dungeons heavily favoured for many scenes,
While the script uses a strong dose of dramatic license, all of the characters have historic associations with Lismore Castle, from Sir Walter and Lady Raleigh to the Earl of Lismore, St Carthage to the Bishop, Robert Boyle to the "plague doctor," and more.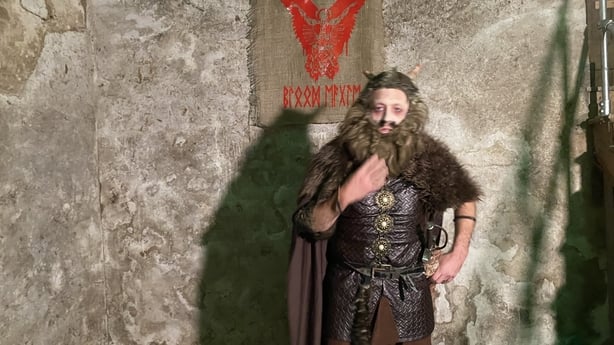 "All the stories are connected with the characters that came through the castle or were living here," she said, pointing out the alternative title of the show, the Old Souls of Lismore Castle.
David Campion, controller of the event, said that Lismore has previously seen many different iterations of different shows, but this one is unique.
"We decided to make use of some of the lesser-seen spaces in the castle and Hallowe'en was the perfect time to do something just a little bit creepy and a little bit unusual," he said, adding that they couldn't have asked for a more favourable backdrop.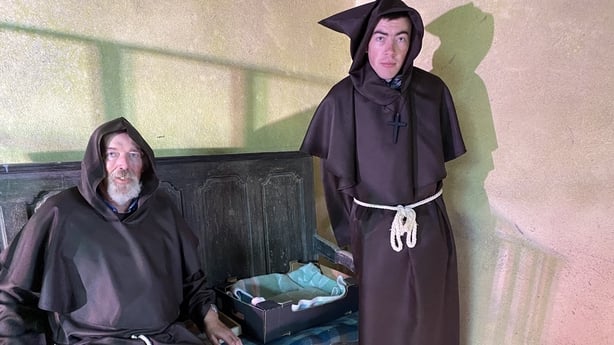 "The place is so full of history, some of the sketches just write themselves. There's so many historic characters that can be pulled up, and we've taken a few historical liberties, but it's all good fun. We hope to raise a bit of money for two local causes and if they'd have us back we'd certainly love to be back next year."
With 72 people involved in various parts of the production, across acting, writing, staging, it's been a mammoth task for all involved, but "incredible fun," Mr Campion said.
"The buy-in we've had from everybody has been remarkable," he added.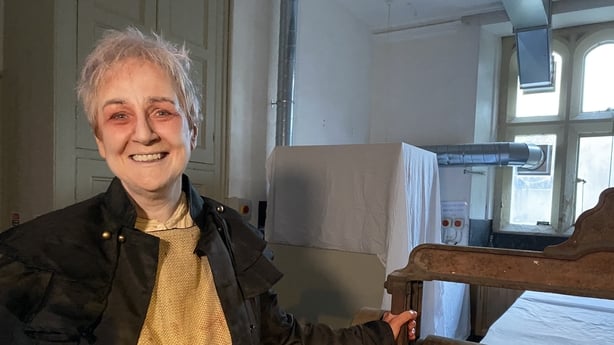 And the participants have been enjoying it too, according to Phil McGrath.
"I have the great honour of playing the plague doctor. 'Tis 1349 and the country is over-run with sickness and pestilence and I am the very unqualified plague doctor who hasn't a clue what she's doing, essentially. Blood and guts and plenty of gore," he said.
"It's just great fun and it's wonderful to be here in the castle as well and we all get on really well," he added.