RTÉ has unveiled a sculpture in honour of the late broadcaster Marian Finucane.
The piece entitled 'Together we will Explore' will be permanently located outside the Radio Centre in Dublin where she spent much of career.
Speaking today at the unveiling, the RTÉ Director General Dee Forbes said the sudden passing of Ms Finucane had a profound impact on many and said the sculpture was a way to remember her for who she was and for the lasting impression she made.
Ms Finucane's family were also in attendance.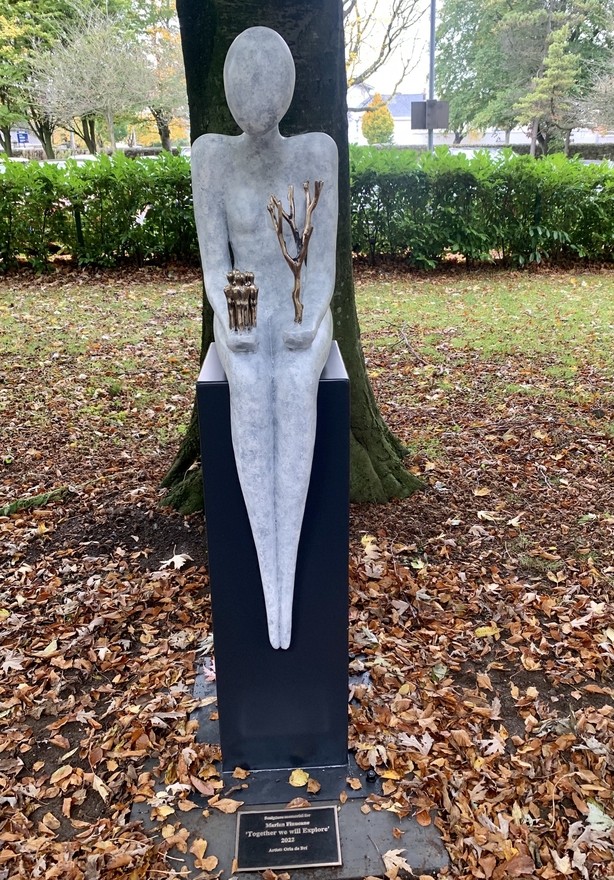 The sculpture was created by the artist Orla de Brí, who said: "This sculpture features a pensive seated figure with upturned palms.
"In one hand there is a group of people, a microcosm of humankind. In the other, there is a tree, a symbol of evolution and growth over time."
Ms Finucane passed away suddenly on 2 January 2020 after a broadcasting career which spanned over four decades.