A public meeting in Co Limerick has heard that people in rural Ireland are 'living in fear due to the upsurge in trespassing by roaming gangs'.
The meeting which was held last night and organised by the IFA was aimed at addressing the issues of farm trespass, crime prevention and hunting with dogs on farmlands without the owner's permission.
Over 200 people attended the meeting with many speakers outlining their experiences with groups of men coming onto their properties without their permission with hunting dogs or lurchers.
One farmer said, "let's face it, what these men are doing is casing the place to see what's in them and to see what they can knock off, we need to stop this and stop it now".
Another farmer said that he had confronted a group of men on his farm.
"There was one of me and four or five of them and they only took the p… out of me for as long as I stood there and then I had to turn and face the long walk back to my yard with nothing achieved only abused on my own farm," he said.
Among the other speakers was Kilmallock based farmer Tom O'Donnell. In 2019 he confronted a group of men who were hunting on his property. He was assaulted and suffered a broken nose.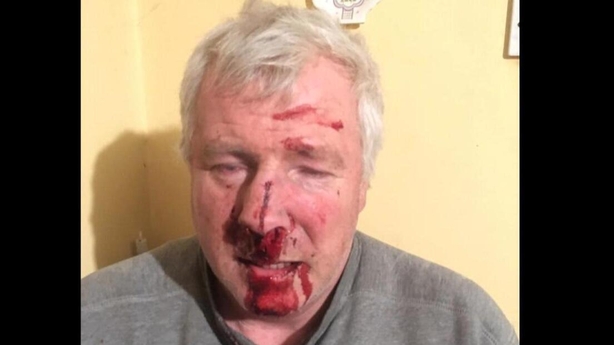 At last night's meeting he said that he had encountered 'thugs' on his farm on two more occasions recently late at night.
"People are living in fear and are being intimidated in their own homes because of this behavior," Mr O'Donnell said.
"We need more gardaí on duty in rural areas and the gardaí to be seen on patrol on a regular basis," he added.
Barry Carey, IFA Crime Prevention Executive said the issues raised at the meeting had been echoed at other meetings around the country.
"This has become an epidemic and a national issue. We have sought a meeting with the Minister for Justice to seek action to stop this," he said.
Mr Carey added that people in rural communities are growing increasingly frustrated at what seems to be an upsurge in this type of behavior.
"The message that I'll be bringing is that the public want more positive action from the minister and more positive action from An Garda Síochána, numbers wise, visibility wise and strength wise, that's the message that I'll be brining to the Minister to try and address this issue."