Balloonists from around the world have been taking part in the Irish Hot Air Ballooning Championships in Co Offaly.
Around 30 balloon teams from Ireland, Europe, and the United States are taking part in the event this year.
This is the 50th year of the championships, which have been taking place in Birr all week.
"We have about 27 balloon teams here from various corners of the world including the US, Canada and Europe.
"It takes a lot of organisation but it's wonderful," said Event Director Carol Davis.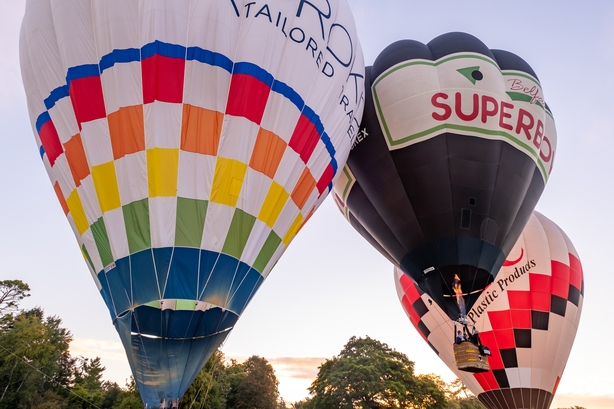 Among the balloonists is Robin Mercer from Belfast.
"I've been at the Irish meet 27 times. It's one of the nicest hobbies you can have.
"We have been to Dubai, India, Italy and every year we love the Irish meet," he said.
The event attracts spectators from far and wide and it provides a huge boost for tourism in the county.
Tourism Officer with Offaly County Council Olive Farrelly said: "It's great to have the championships back here in Birr for a third year running and it really means a lot to us here in Offaly.
"It's a great opportunity to showcase all we have to offer here."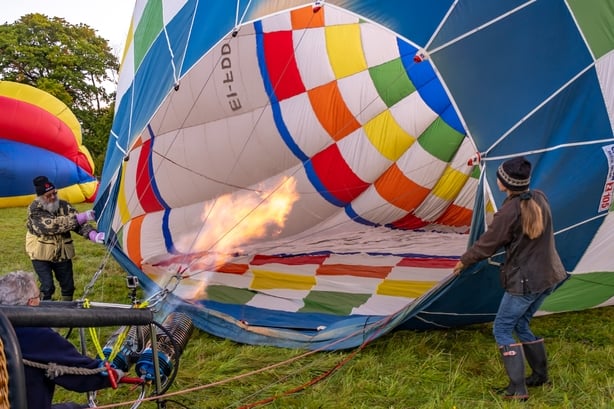 For Tom McCormack, who has been soaring through the sky in a hot air balloon since 1977, the magic is still there.
"I absolutely adore it. Every flight is different. It's such a pleasant way to travel.
"You can see so much from the balloon. It's just so unique," he said.
Though the event is billed as 'championships', organisers say it is all about enjoyment.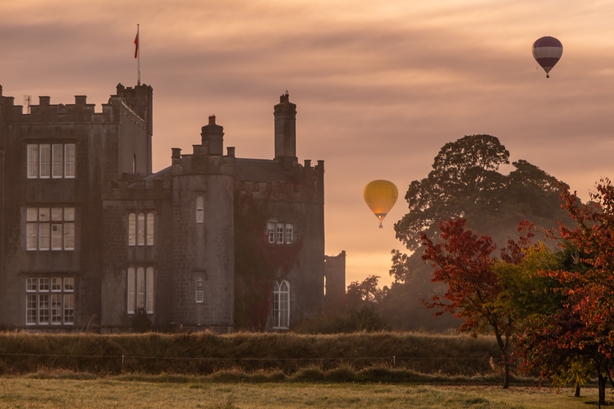 "It used to be more competitive, but this comes at the end of the ballooning calendar and there are more serious events all through the summer," said Ms Davis.
"It's a very informal event with more fun and the champion is someone who has really given their all as opposed to winning a competition."