A special weekend of exhibitions, discussions, lectures, walking tours, and commemorative publications takes place this weekend to remember the late Jim Kemmy TD on the 25th anniversary of his death in 1997.
He was a well-known trade unionist, historian, socialist and TD for Limerick, and was active in the Labour movement for most of his life. He also served two terms as Mayor of Limerick in 1991 and 1996.
A native of Garryowen in Limerick city, he trained as a stone mason, following in the trade of both his father and grandfather, and at 17 found himself the main earner in his family of five siblings when his father died.
He left for work in London in the mid 1950's where he became active in the trade union movement, which was the start of a life of activism in the labour movement.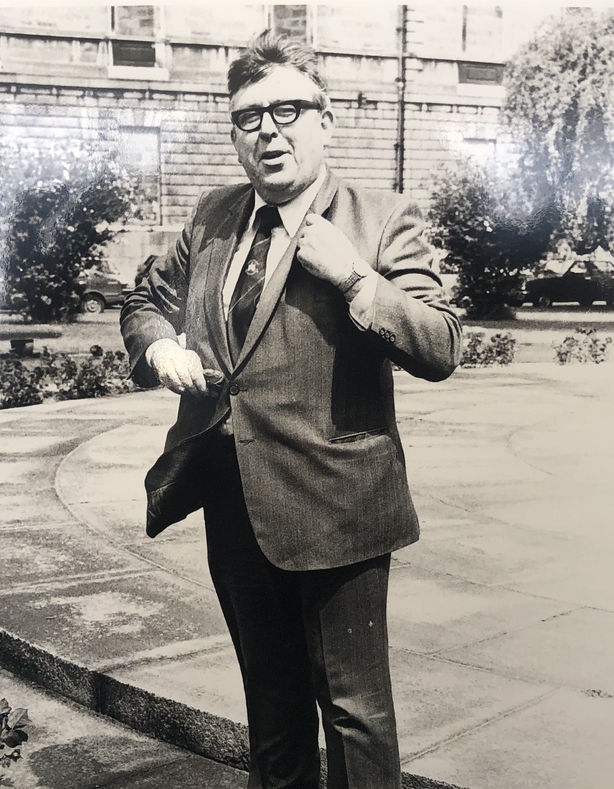 Jim Kemmy was elected to Limerick City Council in 1974 after a ban on council workers standing for election was lifted.
Originally a member of Labour in Limerick, he left the party and was elected as an Independent TD for Limerick East in 1981 and then founded his own party, the Democratic Socialist Party.
He, along with others, could not support the FG/Labour government's budget of 1982, when it proposed VAT on children's clothing and shoes, as a result of which the Government collapsed and a general election was called.
Mr Kemmy said at the time that that decision "was the most important but the most difficult decision of his life".
He lost his seat in the winter election of 1982 but regained it in 1987 and served as a TD until his death.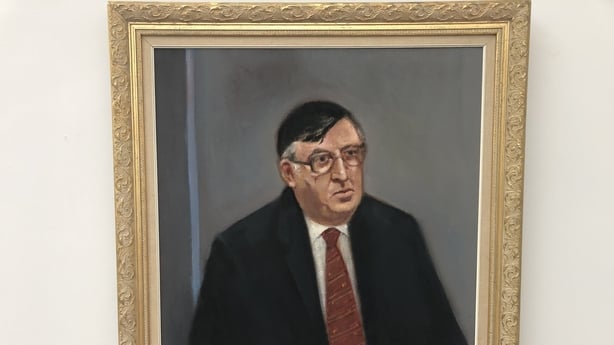 An exhibition of Jim Kemmy in newspapers and pictures opens in Limerick City Hall at lunchtime today along with a special discussion about Jim Kemmy's life and legacy by Professor Eoin Devereux from the Centre of Popular Music and Popular Culture at the University of Limerick.
Prof Devereux said: "Jim Kemmy has been one of my life-long heroes. In my lecture on his legacy I have tried to strike a balance between his activism, his political career and his major contribution to local history studies.
"A pragmatic and progressive socialist all his life, Jim Kemmy nurtured an interest in the history of ordinary working people's lives. He achieved this in an inclusive and democratic way through his pioneering work with the Old Limerick Journal.
"He was also way ahead of his time in terms of social issues such as divorce and reproductive rights. For me, his most striking contribution was his emphasis on the need to hear the voices of working-class men and women."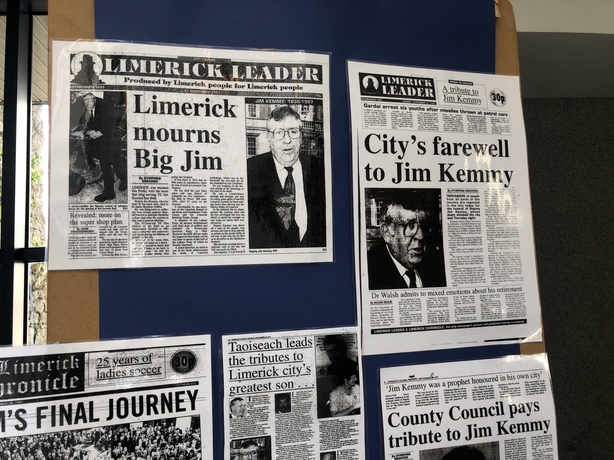 Dr Matthew Potter, who is curator of the Limerick City Museum, now known as the Jim Kemmy Municiple Museum, who put the Newspapers and Pictures exhibition together, described Jim Kemmy as Limerick's renaissance man: statesman, socialist, scholar and social reformer.
"The exhibition features a wealth of material relating to his achievement-packed life, including photographs, books, journals and newspaper reports from the collections of Limerick Library and Limerick Museum," Dr Potter said.
The Special Collections and Archives section of the Glucksman Library at the University of Limerick where Jim Kemmy's papers are stored, will also host a special reception about the Kemmy collection on Friday evening, and an official exhibition in his honour will open at the Limerick City Gallery on Saturday afternoon.
On Sunday, 25 September, the actual day of his death, his family will lead a 'Walking tour of Jim's Limerick' taking in parts of the city associated with the late TD.
The Kemmy family said today: "We're delighted that what started as a one-day event to commemorate Jim's life has grown into a full weekend of events looking at his life and legacy.
"We're pleased that City Hall, UL, and the Limerick City Gallery have joined in with their own events which may help a new and younger audience understand what Jim Kemmy meant to Limerick."