A new scientific research vessel which will help to combat climate change has docked in Belfast after sea trials in the Antarctic - complete with its Co Derry captain.
The RRS Sir David Attenborough is a £200 million state of the art ship packed with equipment to measure the impact of global warming at the poles and right across the planet.
The ship should really be known by another name. A public competition was run to name it when it was being built.
Some 125,000 people suggested Boaty McBoatface.
The authorities baulked at that and instead named it after the eminent BBC naturalist and broadcaster David Attenborough.
They did, however, give the public's favoured name to one of the vessel's on-board submarines.
The RRS Sir David Attenborough is a replacement for an earlier ship run by the British Antarctic Survey - a UK-based research body.
It will soon be returning to the Antarctic where up to sixty scientists on board will carry out a range of experiments in high-tech laboratories to improve our understanding of the scale of the climate emergency.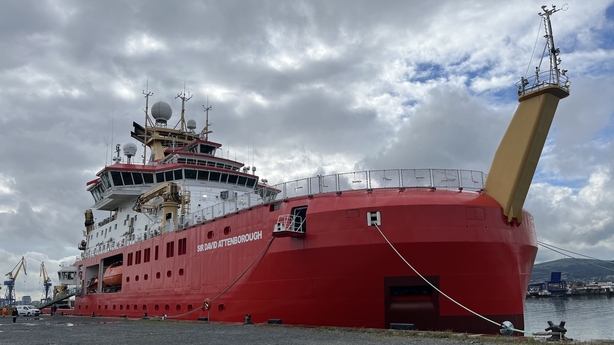 The captain is a man from Derry, Matt Neill, who says he progressed from body boarding on Northern Ireland's north coast to being in charge of one of the most important research ships in the world.
And he is not phased by the wild seas of the south Atlantic and the thick sea ice he encountered there.
Normally he said, ships' captains are taught to avoid objects at sea, whereas he has to crash through ice.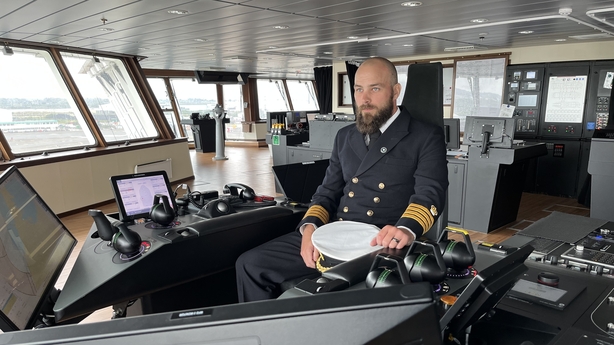 "It's great fun," he said, adding that the power and weight of the huge ship as well as experience and satellite technology are all used to ensure it is done safely.
Much of the most recent trip to the Antarctic was to run sea trials on the ship. The data gathering proper will begin on the ships next visit.
Dr Sophie Fielding is one of the scientists on board. Her specialty is krill, tiny sea creatures which are an important food source for lots of marine life.
She says the new ship has given experts a much greater opportunity for collaborative science to improve our understanding of climate change.
We need your consent to load this rte-player contentWe use rte-player to manage extra content that can set cookies on your device and collect data about your activity. Please review their details and accept them to load the content.Manage Preferences
In particular, teams are interested in how microscopic plant life can help remove atmospheric carbon and store it deep under the ocean.
The ship is big, modern and comfortable. The crew have already seen some wonderful sights on their maiden voyage.
One crew member reported seeing a pod of Orcas swim by as she sat in the canteen eating her breakfast.
All mod cons are on board, including a bar. But as it is a working ship alcohol consumption is strictly regulated.
There is a two drink rule any night the bar is opened, and it is wine and beer only, spirits are not served.