A herd of goats from Mayo who are "living happily" after taking up residency in Dublin last year are working hard to prevent gorse fires on the Hill of Howth.
The area was devastated by raging fires last July which burned for six weeks. Two months later, the goat project commenced and is proving to be a huge success this year.
Melissa Jeuken, a Mayo-based goat herder for the Old Irish Goat Society arrived in Howth last September with 25 goats as part of a three-year project to reduce the risk of gorse fires.
A native of Clare, Melissa has also relocated to Howth to keep a close eye on the herd.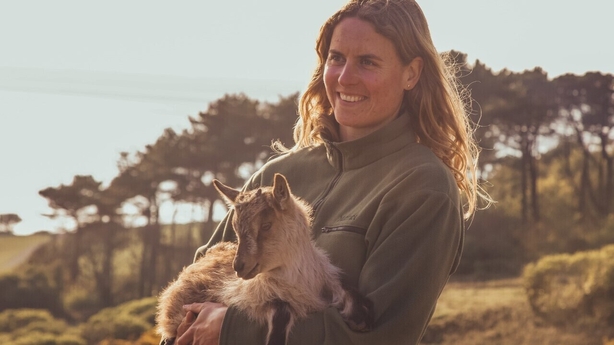 She told RTÉ's New At One programme that the four-legged creatures enjoy grazing on gorse.
"Myself and a crew of 25 Old Irish goats from Mulranny in Mayo arrived in Howth on 8 September to start a three-year project for fire mitigation in Howth."
"Their grazing pallet is for scrubby herbaceous plants which is gorse primarily. Gorse being a shrub with oils in it is quite flammable," she said.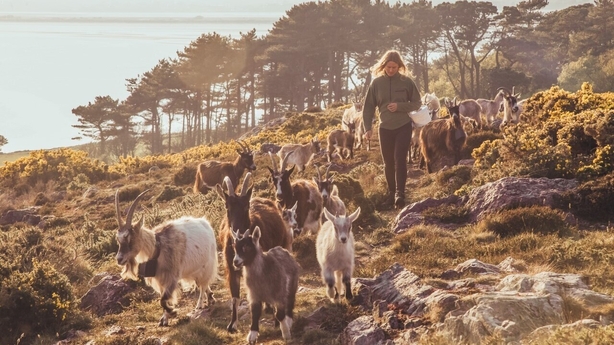 The Old Irish Goat was recognised as a native rare breed in June this year, they are part of Ireland's heritage and they are Ireland's only indigenous goat.
Ms Jeuken explained that the goats were drafted in to "control the growth of gorse and manage the fire breaks that were created previously".
The goats, she said, are "very happy in Howth", they work "very hard" and they are maintaining the fire break.
The 25-strong herd has increased in numbers since relocating from the West of Ireland and now there are a total of 63 goats residing on the Hill of Howth.
Gorse fires on Mullins Hill in Killiney this week have led to calls for a similar initiative to be rolled out there.
Ms Jeuken said the goats are thriving in Howth and their habitat is very suitable for them.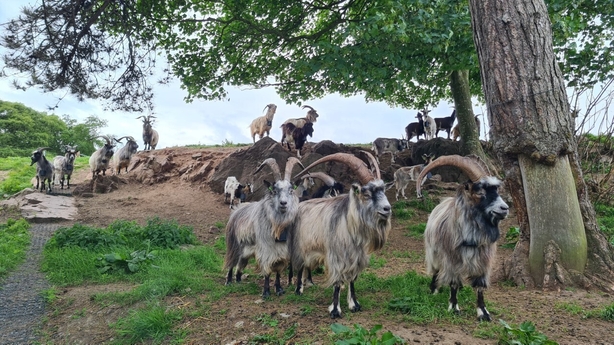 "They are up on a hill, they have a view, they have a sense of freedom even though they are strictly managed. They are very happy and I think the community is happy to see them there too," she said.
The goats will reside in Dublin for three years and Ms Jeuken hopes that "as the herd grows, they can move out to new sites countrywide and hopefully Howth will be a forever home for a certain percentage of the herd".