AIB customers in Kerry may have to travel up to 70km if they wish to access cash services at an alternative local branch if plans to remove cash related services in five AIB branches across the county go ahead.
The bank announced yesterday its intention to make 70 of its branches around the country cashless, including five branches in Kerry - Cahersiveen, Dingle, Kenmare, Killorglin and Castleisland, from 30 September.
The announcement has sparked fury in Kerry and this morning an emergency motion was tabled by seven councillors at the municipal district meeting of Kerry County Council held in Castleisland, calling upon Taoiseach Micheál Martin and Minister for Finance Paschal Donohoe to intervene.
Distance was among the concerns raised by the councillors at the meeting as Dingle, Cahersiveen and their surrounding areas are up to 70km from branches in Tralee and Killarney.
Security issues were also a cause for concern with councillors stating that local businesses would become "sitting ducks for criminal elements" if they have to transport cash to night safes in Tralee or Killarney after close of business.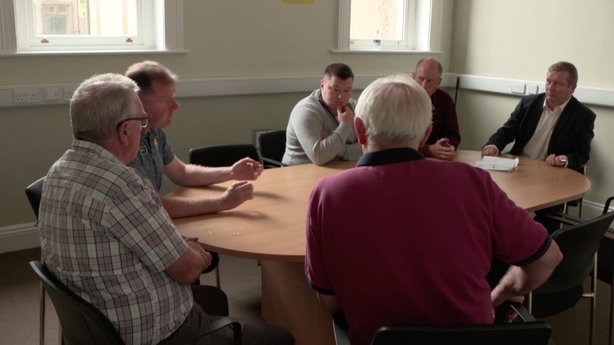 The wider rural community, access to ATMs, the impact on the tourism industry, access to the coins and change required for businesses to operate as well as cash services for the elderly and vulnerable were also discussed by Kerry County Councillors Fionnáin Fitzgerald (Fianna Fáil), Séamus Cosaí MacGearailt (Fine Gael), Breandan Fitzgerald (Fianna Fáil), Bobby O'Connell (Fine Gael), Jackie Healy-Rae Junior (Independent) and Charlie Farrelly (Independent) at the meeting.
Following the emergency motion, the councillors voted to write to the Taoiseach and Minister Donohoe to intervene in their efforts to reverse the decision for the Kerry branches affected.
In a statement, AIB said there would be continued access to cash through "AIB at An Post".
The bank stated that, under its enhanced 20 year "AIB at An Post" arrangement, bank customers wishing to access cash will be able to do so at post offices.
"Customers will be able withdraw up to €1,500 in cash per day from their AIB current account and lodge up to €5,000 a week in cash," said the bank in a statement.
"Businesses can lodge up to €50,000 by prior arrangement with the post office. Customers will be able to lodge euro cheques to their current account and use Billpay and foreign exchange services at An Post."
However this has been described as "unworkable" by Cllr Fitzgerald, who said "what is the point of a 'bank' if it doesn't hold any cash" and that it was unfair to expect post office staff to be responsible for the daily handling of thousands of euro in cash.
At the meeting's conclusion, Cllr Cosaí MacGearailt said that AIB had a "clear obligation" to continue to provide a cash service in these branches considering the support it was afforded by the Irish government during the last recession.
A number of protests are set to take place throughout Kerry, in opposition to AIB's plans, beginning with a protest in Castleisland next Tuesday evening and in Dingle town centre on Wednesday 27 July.