Councillors in Kerry have rejected a call by the Office of the Planning Regulator to open more areas of the county to wind development in the new county plan.
A special planning meeting heard today that the councillors' unanimous decision in April, in the draft County Development Plan 2022-2028, to "omit rather than permit" areas for wind development was in "total breach of national and regional policy".
Councillors opted in April to restrict wind farms to two small areas in the south of the county.
Today's meeting was told the statutory recommendation from the Planning Regulator, whose role is to assess plans in terms of national and regional guidelines, was to change their restricting stance, Kerry Chief Executive Moira Murrell outlined.
However, councillors were again unanimous in saying Kerry has the highest number of wind turbines in the country, while other counties have few or none.
Among the reasons given for opposing the regulator's position were division in communities, scarring of the landscape, a lack of financial benefit to electricity users in Kerry, and the prospect of rotting and rusting turbines on the landscape.
Kerry already has 364 turbines, and there was a question of "proportionality", Fine Gael Cllr and Listowel Municipal District Cathaoirleach Aoife Thornton said.
Kerry was first in the country "by a country mile", producing 750 megawatts per sq km, while counties in the east had few or no turbines, she argued.
"I'd like to see how we are in breach at all, going on how much we have done. I would ask if part of the OPR's role is not to look at how other counties may catch up," she said.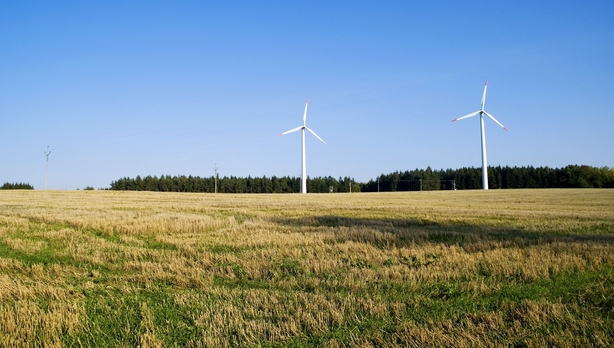 The meeting was told that areas of North and East Kerry were "saturated".
Turbines which had been put "one after another across the county" under the terms of 2006 guidelines, and which needed to be updated, had resulted in "a cumulative effect", Fianna Fáil's Fionán Fitzgerald said.
"Future generations will not thank us for scarring our county. Once they are up, once we put a roadway through bog, we have upset those areas," he said.
The prospect of rusting and disintegrating turbines was also raised.
"The biggest scandal of the next 20 years will be the turbines rotting and no one to take them down," Independent Cllr Jackie Healy-Rae said.
"Energy prices are through the roof and we have never had more turbines. So who is benefitting?," Mr Healy-Rae said.
He was one of a number of councillors to refer to how much communities have suffered in Kerry, while "not one brown penny" was taken off their electricity bills.
Labour Cllr Marie Moloney said there were alternatives to wind, including putting the turbines off shore - but companies did not opt for this because of cost.
Solar power was much more acceptable and a number of planning applications on solar were coming on stream, she said.
"There are several ways of producing renewable energy and supplying the national grid. We are not totally opposed to renewable energy and we have agreed an area in Kerry for wind turbines," Cllr Moloney said.
"We are elected to represent the people and fight their battles for them," she added.
Ms Murrell said that the planning regulator was now likely to ask the minister to give a direction.
Director of Planning Niamh O'Sullivan said Co Westmeath had already received such a direction on wind energy.
However Cllr Healy-Rae said the regulator was right to ask Westmeath to do more, as they had not one single turbine and comparing Kerry to Westmeath was "comparing chalk to cheese".
He said that Cork County Council had "stood their ground" against the regulator and taken a judicial review and got the OPR and minister's direction overturned.
"Defend the people we represent here because they have had enough," he said, proposing to retain the policy they had agreed on in April.
The proposal was seconded by Fine Gael Cllr Michael Foley of the Listowel area and unanimously backed.
A letter will now go to the regulator within five days outlining the decision and giving the reasons for it.
Councillors did take on board the OPR suggestion to carry out environmental and other surveys including a visual landscape and other surveys on the archaeological landscapes of the Paps and Mangerton in any wind application.