The National Famine Museum has reopened at Strokestown Park in Co Roscommon following a two-year closure and a €5 million investment to create a new state of the art interpretation of the Great Famine.
Based on the extensive archive of the estate comprising over 55,000 documents, the story of the Famine is told through the voices of those who lived and died at that time.
It is a story of parallel lives, landlord and tenant, and while at its centre is the story of Strokestown and Roscommon.
This is also the national story, according to John O'Driscoll, General Manager at the museum, because the same things were happening all over Ireland - eviction, starvation and emigration.
The landlord at Strokestown, Major Denis Mahon was murdered in November 1847, the first landlord to be assassinated during the Famine, Mr O'Driscoll said, and the gun used to shoot him is on display in the museum alongside the story of the men believed to have killed him.
Shortly before he was shot dead Major Mahon initiated an emigration scheme and 1,490 of his tenants had to walk from Strokestown to Dublin where four ships were to take them to north America, but about a third of those people died on the journey to Quebec.
Their ill-fated walk across Ireland is now commemorated in the National Famine Way walking and cycling route from Roscommon to Dublin.
The voices of tenants speak through documents from the archive like petitions for help; those of the landlord and agents through notices to quit.
Harrowing statistics give the scale of evictions, emigration and death while in contrast there is a letter from a friend in Kensington in London to Major Mahon's daughter Grace Ann telling her of an upcoming party and recommending novels she might like to read.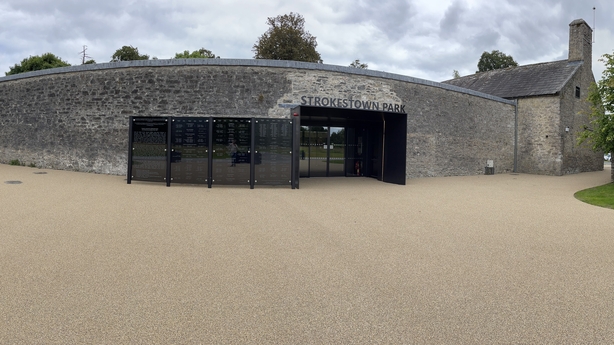 The investment of €5 million in Strokestown by Fáilte Ireland and Westward Holdings, in partnership with the Irish National Trust, includes a new visitor centre and café at the upgraded museum.
It will also see an events centre created in the old stables next to the main house.
Following the completion of conservation work the main house will reopen to the public, completing the experience at Strokestown which also includes a walled garden and woodland walks.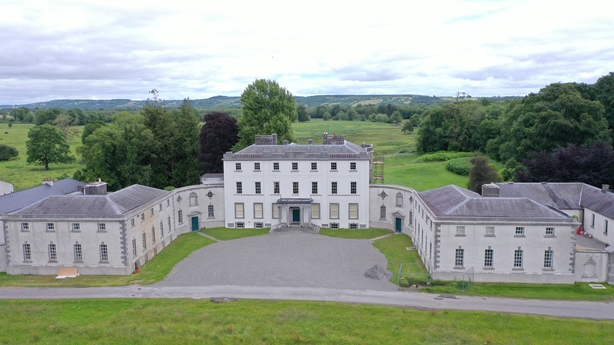 John O'Driscoll said it is very important to the Irish Heritage Trust, the not-for-profit organisation which runs the National Famine Museum, to protect the estate and for generations to come.
The Famine is such an important part of our history, he said, and we need to discuss it and learn from it.