The Saolta Health Care Group has said that new operating theatres in Galway should have a significant impact on reducing wait times for orthopaedic surgery in the west.
Two purpose built facilities will open at Merlin Park University Hospital tomorrow.
Constructed at a cost of €10.5m, they will be used to carry out around 4,000 procedures each year.
The commissioning of the theatres comes almost five years after surgical appointments had to be cancelled, when a leaky roof at Merlin Park led to the closure of old facilities there.
As waiting lists grew, plans for a temporary, prefabricated replacement theatre were abandoned in favour of a purpose built solution.
Orthopaedic Surgeon Professor Aiden Devitt said the new facility doubles the capacity to offer elective surgery.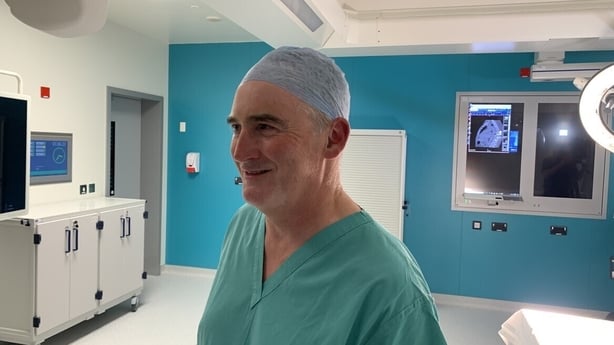 "This is excellent news for people who have been waiting a long time, many of them several years, for procedures.
"The fact that we're on a different site [to the nearby UHG] means patients can be booked here and are less likely to get cancelled, because of overcrowding in the ED and things like that," he said.
Chris Kane, who manages both hospitals, said the infrastructure needs to be followed by staff recruitment.
She described this as "challenging", particularly when it comes to hiring theatre nurses.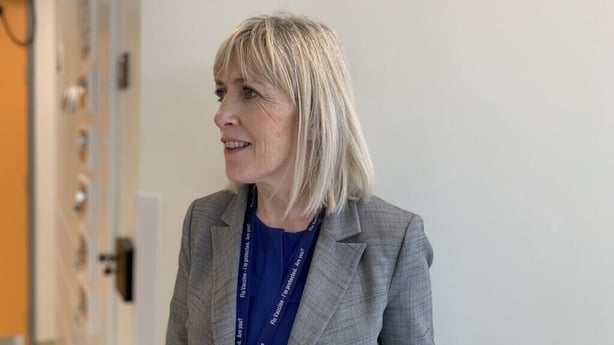 Ms Kane said the new theatres also demonstrate the future potential of the large Merlin Park site.
Long standing plans for an elective facility there, to relieve pressure at University Hospital Galway, are said to be progressing.
"We have a number of projects that are ongoing ... we have plans in relation to an outpatient block at Merlin Park and also an elective hospital here."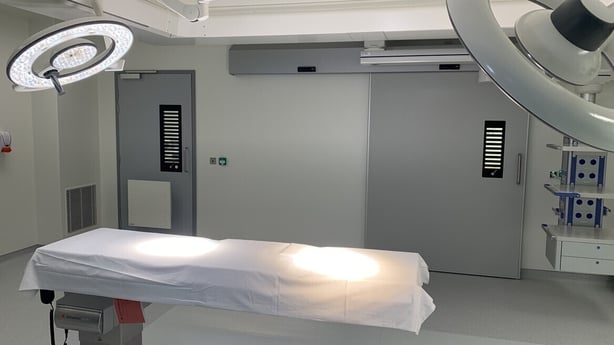 This would allow the UHG site to remain as the region's main acute hospital, with an elective hospital under Sláintecare at Merlin Park.
"That would allow for planned, elective, scheduled care to be carried out", explained Ms Kane, "decongesting the UHG site so it can be used to concentrate on cancer services and acute unscheduled care."