There was more shock in store for drivers arriving on forecourts in Sligo today as prices had risen yet again in many outlets, with petrol in particular passing the €2 mark per litre.
Filling up was something of a rarity with most people appearing to put in a set amount like €20.
Cindy Stafford said she's been shopping around for the best value and has noticed differences of up to 6 cents a litre between rural and urban garages, and finds herself curtailing journeys and not driving as much as she would normally.
Chris Donaghy however, said he can't cut back on his driving; he travels 20 miles to work every morning and there's no bus service on the route and cycling there and back isn't an option.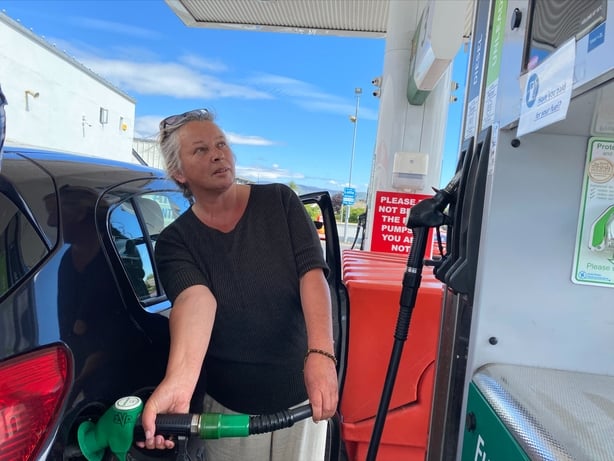 He feels prices have gone "absolutely crazy" and the government needs to give drivers a break and cut taxes on fuel further. "They're creaming it off", he says, "and we're not".
The call for a cut in taxes was echoed by garage owner Michael Higgins. He owns the Regional Stores in Sligo and said today he had to put his price per litre up to what he admitted was an "astronomical amount".
Petrol is now €2.27 a litre and diesel €2.17 but he said he is only making about 5 cents profit on each litre.
This morning Michael was about to run out of fuel and had no choice but to get a delivery, but he said the price to him had gone up hugely. Before he said, the market was changing on a weekly basis, now it's changing daily, even hourly.
He said the cut in excise duty of 20 cents a litre on petrol and 15 cents on diesel in March was rapidly overtaken by rising prices, but he feels the government could help by reducing taxes further.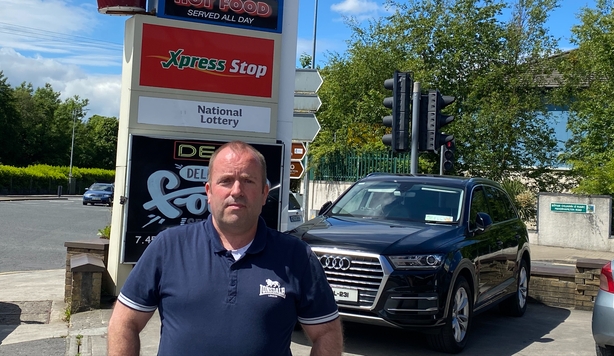 The chief executive of Fuels for Ireland, Kevin McPartlan, says the government needs to look at the overall approach to taxation on fuel because the argument that increasing fuel taxes results in decreased demand "just doesn't follow".
Despite the excise duty cut on petrol and diesel earlier this year, he said users are still paying more tax now on fuel than last year because wholesale prices have risen so much.
He said the same litre of diesel that costs €2 today cost around €1.40 this time last year - but that sales volumes continue to grow because people don't have an option in most cases.