Plans to enhance commuter rail services in Galway have been announced by Iarnród Éireann.
The investment will provide an additional platform and a passing loop of track at Oranmore, to increase train capacity at the station.
This would allow for four trains per hour, doubling both frequency of service and potential passenger numbers.
The enhancement programme would be followed by further new track sections between Galway and Athenry.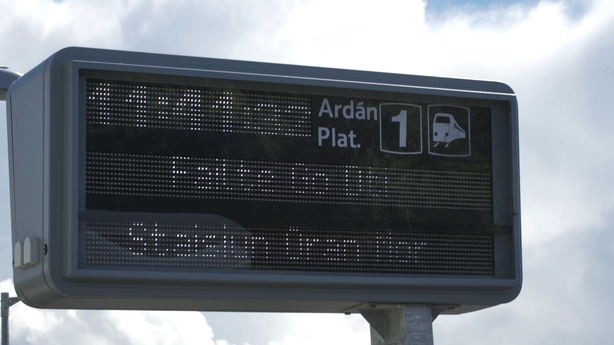 There has been concern that existing capacity does not meet demand from the volume of commuters using rail services to Galway, from the eastern hinterland of the city.
Iarnród Éireann has signed a contract with RPS Group to design and plan the expansion. Subject to planning permission, it's envisaged that the works at Oranmore would be completed by mid 2025.
The company says this is the first phase of its strategy of improving the local rail network.
It hopes the capacity enhancement will make commuting into Galway by train more attractive.
Regeneration Development Funding has also been provided to plan for more car parking and community space, adjacent to the station.