A controversial statue of a Púca will be moved to a new home in the middle of the Burren after plans for it to be placed in Ennistymon were shelved.
The two-metre high bronze art statue, which had been inspired by Irish folklore and Ennistymon's equine heritage, had caused much controversy when it was announced last year.
The statue was commissioned by the local authority in 2021 as part of a capital investment to increase visitor dwell time and improve the appearance of the town.
However, Clare County Council confirmed it would not be proceeding with the project after many described it as 'offensive, frightening, grotesque', and not in keeping with the town's history or culture.
More than 720 survey responses were received on the divisive statue, with 43.5% saying they 'really disliked it' compared to 34.3% saying they 'really liked it'.
Today, Clare County Council confirmed that the statue will move to the Michael Cusack Centre in Carron.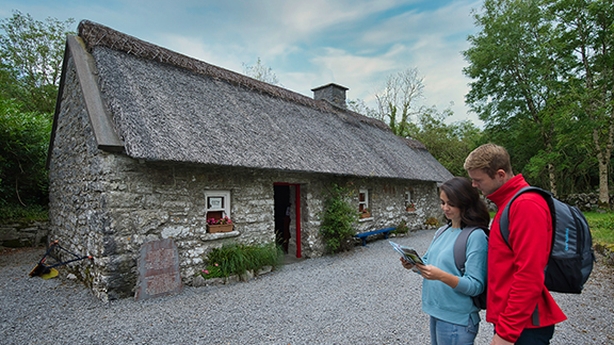 The centre was one of two applications subject to an adjudication process before the decision was made
The judges said locating the statue at the Michael Cusack Centre would have a "mutal added value" to both the installation and the community-run visitor attraction, the location of which was historically named Poll a Phúca.
"Michael Cusack Centre demonstrated compatibility to bringing the Púca to its natural home, confirming the interpretative element and story that will be told through the development of an educational aspect to the visitor attraction providing information on the Irish tradition and folklore collection of the Púca," the judges said.
The Ballyvaughan Community Development Group also applied but its proposed position off a regional road and the "lack of adequate pedestrian access to and lighting around the site" were highlighted as "premature".
The centre also proposes to hold an annual Samhain/Púca Storytelling Festival on 1 November.
The statue's creator Aidan Harte said people can see the statue "at last"/
"The Burren was always a hideout for renegades and outsiders so it's the perfect haunt for a fairy rogue," Mr Harte said.
"After last year's hullabaloo all Ireland knows the Púca's troublemaking reputation is well deserved but now at last people can go see The Scare from Clare for themselves," he said
"Of course, anyone brave enough to rub the Púca's toe will have seven years' luck. And as for the locals who kindly gave my lovely horse a home, they'll have good luck on tap - hospitality is gold to The Good Folk," Mr Harte added.
Dónal Ó hAiniféin, Cathaoirleach of the Board of Michael Cusack Centre, said it was "delighted" the bid was succesful.
It is intended that the Púca will be erected at the Michael Cusack Centre in June.