The only survivor of an incident in which two people drowned off the coast of Donegal has told an inquest into their deaths that shortly before he was picked up by a fishing boat "he closed his eyes and thought it was all over".
Dessie Keenan said he knew he had been in the water for hours, but did not realise until after he was rescued that he had been in it from 10.16am to 3.35pm.
Mr Keenan was giving evidence at the inquest into the deaths of 16-year-old Thomas Weir, of Dalkeith in Scotland, and 63-year-old Gerry 'Malin' Doherty, of Burt in Co Donegal.
Thomas - a cousin of Mr Keenan's wife - had been staying with Mr Keenan in their home in Co Derry, and on 17 July 2018 they went fishing from Portronan pier with Mr Doherty.
They went out to sea in a recreational boat and the day was good, but Mr Keenan said that the boat's engine stalled and they anchored temporarily to try to get it started again but there was a surge of water through the back of the boat and they were ankle deep in water.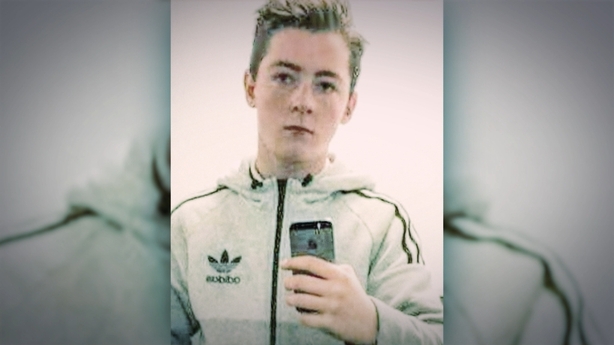 Mr Keenan said he called 999 and remembered saying that he wanted the coast guard, and told them that they were "off Malin Head and the boat is going down". The boat was capsizing as he was making the call and the mobile phone was submerged.
The three of them ended up in the water he said, and he saw Mr Doherty floating in the water a distance from him, and he was chatting to Thomas to try to keep him calm.
Mr Keenan said he was expecting help to come after the phone call, but his hope faded and he thought it was all over. Then, fisherman Philip Doherty came upon him and took him on board his boat.
Philip Doherty said that he called the Malin Head Fisherman's Co-op on his mobile phone and after bringing Mr Keenan ashore saw that a full scale search operation was under way about a half hour after his call.
The Rescue 118 Coastguard helicopter airlifted Thomas to Altnagelvin Hospital in Derry, where he was pronounced dead, and Mr Doherty's body was found on rocks a short distance away.
Mr Keenan said that "if the tide hadn't swept us we would have got the engine going within minutes."
He said Thomas was wearing a life jacket, but he could not be sure that Mr Doherty was wearing one, and he did not have time to put one on himself.
The inquest heard a recording of the 999 phone call made by Mr Keenan. He can be heard asking for the coast guard and saying "Malin Head" and "boat is sinking" before being transferred by the Emergency Call Answering Service (ECAS) operator to Malin Head Coastguard. Watch Officer Sean Diver was heard saying "hello" a number of times, but received no reply.
The inquest was told that there are two bases for ECAS, one in Navan and one in Ballyshannon. In this case the call, which was made at 10.16am, went through to Navan. The operator there, Alison Power, said she was concerned and asked her supervisor to follow up and make sure the coast guard had got the UK phone number from which the emergency call had been made and that it was Malin Head.
Sean Diver said the northern mobile from which the call had been made came up on his screen. He said he had called it a dozen times but it went to voice mail.
Following calls between himself, Navan and Ballyshannon, Mr Diver said he had no further information to pursue. He said he had the mast location the phone had connected to, but there had been no mention in the calls of a boat going down and no mention of a boat sinking off Malin Head. He said he would need to know who was in danger and where they were in distress before he could activate the emergency services.
The mast that the UK mobile phone had connected to covered an area of 350 nautical miles he said, and you could not task a search of that area.
At 3.30pm that afternoon, a 999 call was made by a man walking who had sight of a person in the water and Mr Diver said he tasked a response.