The first archaeological research excavation of an Irish Civil War site has revealed details of how a group of 34 IRA men hid out in a cave in Co Sligo for six weeks in 1922.
A team of archaeologists carried out the excavation in the small cave in the Dartry mountains - which overlooks Glencar Lake - for over a week. They have discovered more than 200 artefacts, including pieces of pottery and glass, a boot lace and a pipe.
The cave, which is on private land, had been used as a hideout during the War of Independence. During the Civil War it became the principal hideout of the North Sligo Anti-Treaty IRA.
In September 1922, after the National Army closed in on their headquarters at Rahelly House, about 60 anti-treaty IRA men made for Ben Bulben. Several were captured on the mountains and six men, who became known as Sligo's Noble Six, were shot dead.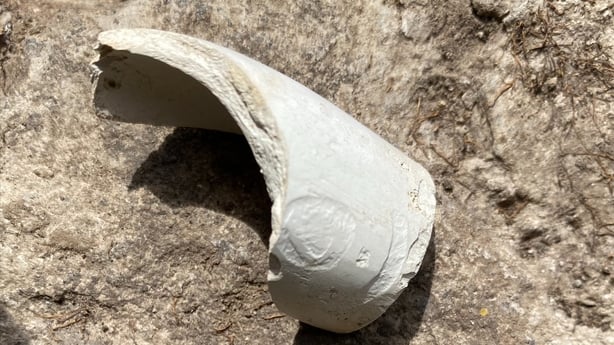 A total of 34 men made it to Tormore Cave, where they remained undiscovered for six weeks, making it one of the most successful hideouts of the entire revolutionary period in Ireland, according to excavation lead Dr Marion Dowd.
The excavation aimed to document the hideout and learn more about how it was utilised as part of guerrilla tactics. Dr Dowd said it had been modified and prepared for usage, most likely during the War of Independence.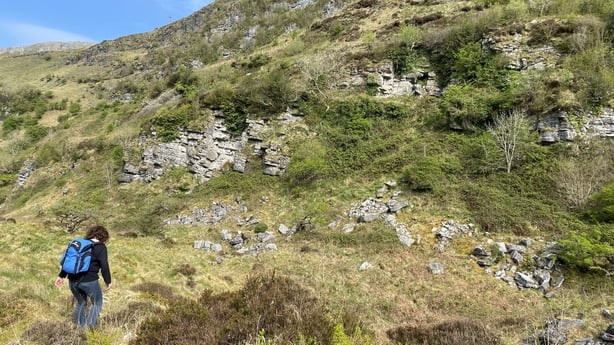 A large boulder was strategically placed at the entrance and excavations inside the cave revealed that a series of steps had been constructed, along with a mortared wall. A mortar-surface floor was laid and then layered over with flagstones.
It was far from luxurious, Dr Dowd said, but the construction work would have kept the living space clean and created a warmer and drier surface for the men sleeping there.
They could not light fires as the smoke would attract attention, she said, but two sods of turf were found in the cave, which she believes were used to give light in the area.
The men would have been cramped into a small, damp and dark cave and trench foot was a common problem.
"Because so few people have visited the cave over the past 100 years, the cave was essentially a time capsule", Dr Dowd said.
The men had basically created a little home for themselves and shreds of pottery and glass found in the cave would have been related to food and drink brought to them by local families. Dr Dowd believes a skillet pot found in pieces in the area was probably used as a portable toilet at the back of the cave, where many bones were also found discarded.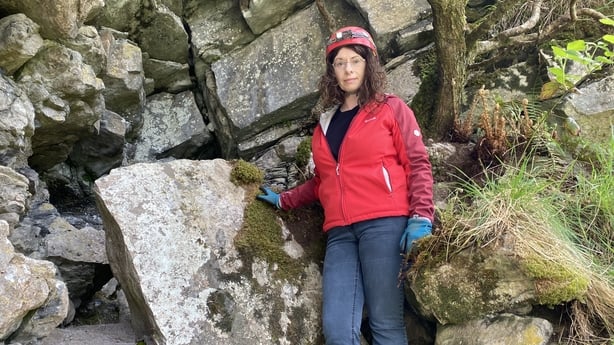 The research, which was funded by Atlantic Technological University, is very significant according to Dr Dowd. Most civil war buildings and sites have been destroyed or continued in use, but because this one was so incredibly well hidden, it remained just as it was when the men left it in October 1922.
Dr Dowd said that it was clear the cave was well organised and the men were disciplined. There was no graffiti found, for instance, so the men left little or nothing behind to reveal their identities.
Archaeologist Robert Mulraney said several personal items found gave an insight into the men, including a boot lace, a belt buckle, and a clay pipe.
As part of the project, he said they are trying to identify the men "who sought refuge in the cave, who survived the ordeal and who then became largely forgotten".
So far, the team has identified seven of the men involved and they are appealing to anyone who had relatives who sought refuge in the cave to get in touch with them at ATU in Sligo.
The artefacts which were found have been sent to Dublin for further analysis and conservation.