An 18-year-old man has appeared in Dublin District Court charged with an assault on a man in the city centre in the early hours of Easter Sunday morning.
An English tourist remains in critical condition following an assault on D'Olier Street, near the junction with Fleet Street, shortly after 2.30am.
Stefan Bornac, with an address at Woodlands Park, in Naas in Co Kildare, was charged with two counts of assault causing harm to two men on D'Olier Street on 17 April 2022.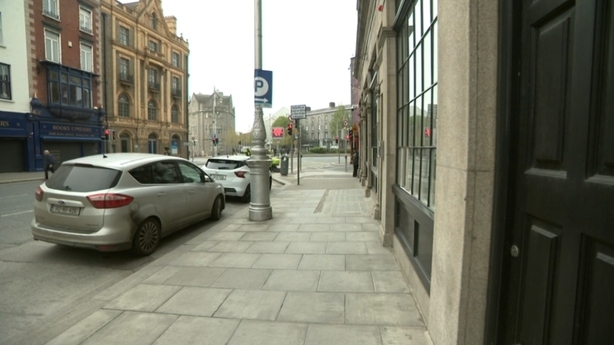 Mr Bornac was charged at Pearse Street Garda Station in Dublin at 5.24pm yesterday evening.
Garda Dabhach Dineen told the court that the accused made no reply when charged.
Judge Patricia Cronin granted bail on a bond of €500 subject to conditions that Mr Bornac reside at his given address in Woodlands Park in Naas, that he provide a contact number, which the court heard he had done, that he surrender his travel documents and not apply for duplicates, that he remain in the jurisdiction and sign on at Clane Garda Station in Kildare every Saturday.
Mr Bornac was granted free legal aid.
Following a request made by his solicitor Stephen O'Mahony, a Romanian interpreter will be present at Mr Bornac's next court appearance.
He will appear again at Dublin District Court on 30 May.