A new research position focusing on equality and access to education has been announced by Waterford Institute of Technology in honour of health campaigner Vicky Phelan.
International Women's Day was chosen to confirm the establishment of the Vicky Phelan Chair in Equality and Access to Education at the college where she was a staff member for many years and was made an honourary fellow in 2018.
An event held today at WIT saw the college hosting the triptych portrait painted by artist Vincent Devine to coincide with the creation of the new academic position.
"Vicky is a dear friend and former colleague at WIT," Dr Helen Murphy, head of the School of Education and Lifelong Learning at WIT, said, "and we're here today with family and friends to honour, really, the values that Vicky represents: strength, truth, resilience, leadership and integrity and those values are what we are looking for to embed in the institute and to recognise the importance of them within the institute."
Vicky Phelan herself was unable to attend but family members were present for the first visit of the portrait to an educational institute, as were friends and colleagues, and she has been in constant touch with all concerned in recent days.
"She is so proud that her name is attached to something that is of such importance to her. Equality and access to education would be something that Vicky is a true believer in and she is a manifestation of it herself.
"She is proud, she is sorry she couldn't be here today but we had a good chat over the weekend, and we'll have her down in time when she's feeling a bit better."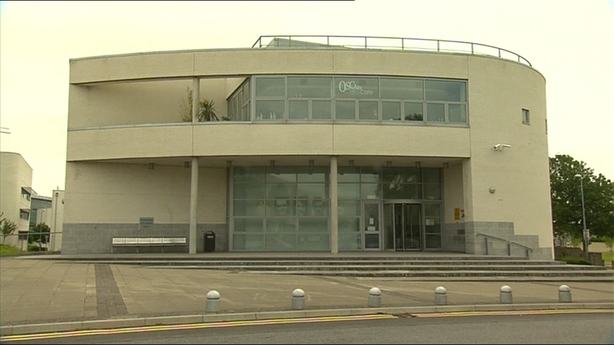 Tullamore-based artist Vincent Devine said working on the portrait was "powerful, moving but tinged with bittersweetness along the way".
He is glad his work will be used to increase knowledge and discussion of the issues which are important to Vicky Phelan, he said.
"The amount of people coming forward with their stories and emails, about things that me and Vicky didn't even know about.... It's really about raising awareness and using the painting as a sounding board for people to talk about different situations, different scenarios and maybe raise more awareness and that people will actually have the language to talk about what's going on in their lives."
The painting was bought in an online auction last year by long-time family friend David Brennan who was speaking with Vicky about the artwork even before he made the purchase.
"We had shared a vision of, whoever bought it, hopefully that it would do a kind of a tour like this and we had mentioned WIT and Vicky had mentioned as well local charities that she would love to support.
"It has just evolved from there and the vision from Vicky from myself was so in tune even before I bought it. We knew where and what it was going to do anyway and of course here we are today with Vicky's colleagues and friends and it's taken it's life on, really."
Dr Allison Kenneally, vice-president of equality, diversity, and inclusion at WIT, said they were "delighted" to honour Vicky Phelan today.
"We are going to celebrate Vicky's fantastic achievements and all the work she has done for the women of Ireland."
The painting will be visiting other places, including the Parlour Vintage Tea Rooms in Waterford this evening at an event being held by Waterford Chamber, to raise awareness of Vicky's campaigning and to raise funds for two local charities, the Shona Project and the Solas Cancer Care Centre.