One of the country's most famous national monuments has won movie glory after being named as the top location in Europe for film-making.
Cahir Castle was named the winner at the European Film Market, part of the prestigious Berlin Film Festival, after hosting much of the shooting when The Green Knight was being made by director David Lowery along with cast and crew.
Set in Arthurian times, the film tells the tale of Sir Gawain and the Green Knight and Cahir Castle plays the "role" of Camelot.
It's not the first time either the 13th-century structure on the River Suir has filled this part, as it also filled in as Camelot in the 1981 John Boorman classic, Excalibur.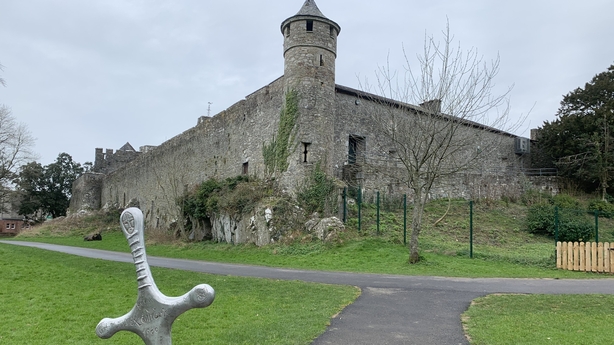 "We had The Tudors [filmed here] as well and many more like that," tour guide Hazel Kinahan said today. "The castle is just unbelievable. It's one of the best preserved castles you're going to see in the country."
The Green Knight stars Dev Patel and Alicia Vikander and was released in cinemas in America and Europe last summer and autumn, as well as on some streaming services.
To receive this location award, Cahir Castle was nominated by Screen Ireland and then won a public vote against locations such as in Spain for The Crown, Germany for The Queen's Gambit and Norway for Dune.
"We're just so delighted to have it," Hazel Kinahan said following confirmation of the award.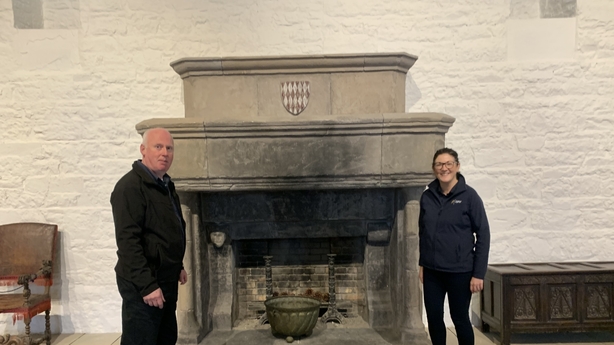 "It's such a major achievement, best European location for Cahir Castle [and for] the OPW as a heritage site now that we're bringing back tourists [because] with covid and everything it was such a different situation, we're just delighted to say bring on the summer and bring on tourism. We want to see more people coming in and this will give it a major boost."
Staff member James Concannon said it's "an honour" to work on such a site and it was "a great experience" to be present when the castle was transformed into a film set, not for the first time.
"We seem to be getting a bit of a reputation now as a good site to come and work for with the facilities we have here and the buildings we have here, make it attractive for film-makers to come here. People come and look at the site and go 'yes'. So, we're reaping the rewards here today with the award we're after winning."
Cahir Castle is one of a number of historic sites managed by the OPW which are available for filming and a brochure on this topic is due to be published later this month at the Dublin Film Festival.