A major exhibition featuring work from some of Europe's best known contemporary artists, as well as US-born Andy Warhol, has opened in Limerick this evening.
Entitled 'Belonging' it includes paintings and art installations from the vast collection of the European Investment Bank and is on show in Ireland for the first time.
Limerick is the first non-capital city to secure the exhibition.
The exhibition includes the work of 82 artists in eight venues across the city - including the 12th century St Mary's Cathedral, UL, the Hunt museum, the city gallery, Mary Immaculate College, the Bourne Vincent Gallery, the Sailors home and the People's Museum.
It includes the work of established artists like Ireland's Sean Scully, Portugal's Paula Rego, and Romania's Mircea Suciu.
But it also includes an Andy Warhol painting of Queen Beatrix of the Netherlands from his Reigning Queens series of four paintings of European monarchs from 1985.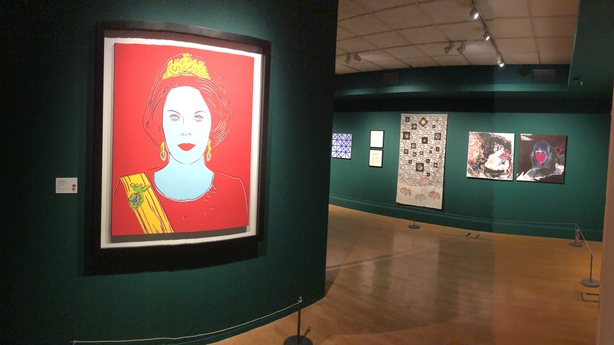 This is the first showing in Ireland, of part of the vast EIB collection of almost 1,000 paintings and art installations and sculptures.
Delphine Munro, who is Head of Arts and Culture at the EIB said the exhibition is part of their commitment to bring contemporary art to communities across the 27 EU member states.
She said it is also a multi-site exhibition where citizens view this unique collection at various locations, at museums, at places of worship and at two university galleries.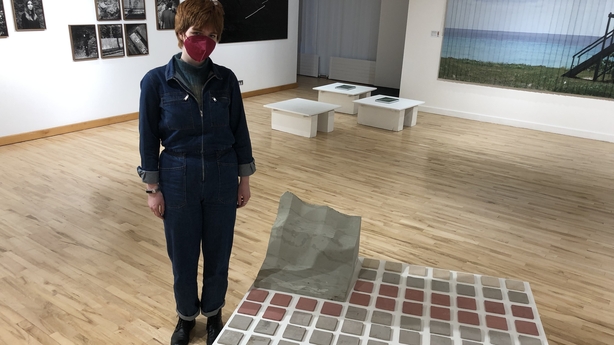 It features the work of of emerging Irish artist Niamh Schmidtke, from Dublin of Irish and Swedish heritage, but back in Limerick where she trained at the city's school of art and design.
Her work 'Foundations' is an assembly of stained ceramic tiles and a multilayered stone, and based around her interest in green issues and climate finance and the cost of carbon up to 2050. She undertook the piece while she was artist in residence at the EIB just prior to Covid lockdown.
She said it is a very big league feeling for her to bring her piece back to the city she trained which was such an important part of her formative years as an artist, and to be displayed in an exhibition with such prestigious and influential artists.
And as an example of further collaboration and fitting in with the theme of 'Belonging' the work of students from Limerick School of art and design LSAD is also on display. They undertook their own interpretations of the work of these contemporary masters, and adapted some of their own work into them. These paintings are also on display as part of the exhibition at the Hunt Museum.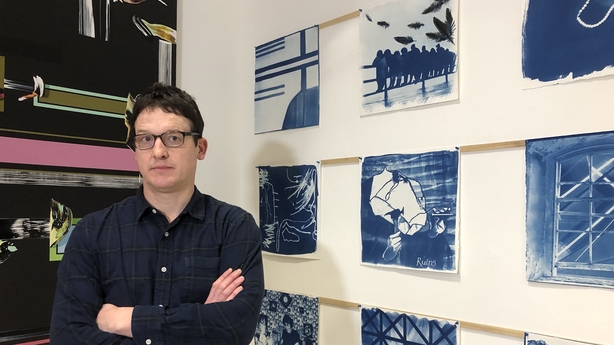 Lecturer Alan Keane said it was just an amazing experience for the students to see the real work of these artists up close, and then to see their own work displayed as well, and made them feel so much part of contemporary art itself.
The EIB exhibition is part of a wider European Expo of seminars presentations and discussions taking part across Europe in 2022.
The exhibition runs in Limerick until the end of April.