People in Kylemore, Co Galway have said that lives are being endangered by flooding along a vital road connecting Galway and Mayo.
Flooding along the N59 close to Kylemore Abbey has resulted in the road being under water and impassible on a number of occasions.
Residents in the Kylemore area have formed an action group in an effort to get the council to either dredge the riverbed or raise the road level.
Barbara Bolustrom travels from Baile na hAbhann in Galway to Letterfrack every day, and has expressed concern about travelling to work when it rains because of the flooding.
"If it is raining, then I'm worried that the road will be flooded and that I will get stuck there. It is going on a long time and Galway County Council need to fix this," she said.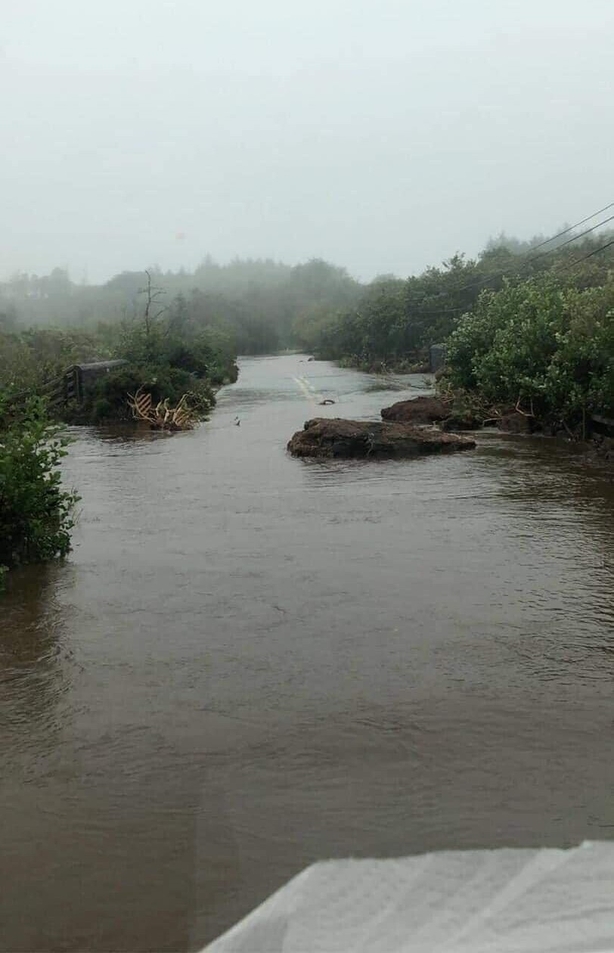 The Kylemore Action Group believes that dredging the river would alleviate the flooding issue and ensure that the N59 is passable even in the worst weather conditions.
In a statement, Galway County Council said they and Transport Infrastructure Ireland are aware of the situation and of the reasons for its occurrences.
The is seeking to get agreement from both National Park and Wildlife Services and Inland Fisheries Ireland, to enter the riverbed to clear the debris which has been washed down from higher ground during storm events.
Downstream of the culvert is a population of Freshwater Pearl Mussels, which are a highly protected species under the EU Habitats Directive.
The council is also formulating a design for permanent works upstream of the culvert, which will help to capture and retain any debris making its way downstream, which in turn will prevent the scenarios which are occurring now from happening in the future.
The Council confirmed that itm along with TII, NPWS and IFI have engaged in on-site meetings and are tasked with developing construction stage method statements that will allow these works to commence.
Galway County Council said it will convene a meeting with residents in the next couple of weeks.