A surprise festive visitor has been causing quite a stir in Derry.
A mystery arrival bearing a gift, and an apology.
Local shop owner Jim Barr got quite a shock when he opened an envelope posted through his letter box over the New Year weekend.
Inside was a thank you card with two £20 notes and a hand written confession to a crime he didn't know had been committed.
The anonymous writer said they had been a customer in the mobile shop Jim has operated in the Carnhill area of Derry for more than 40 years and had stolen £10.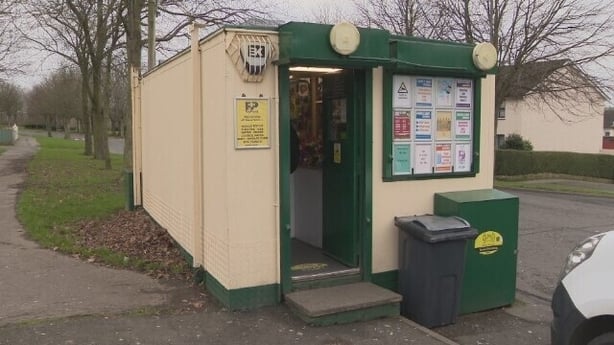 They explained that they duped Jim by pretending to have been short changed during a visit to the shop three decades ago.
They said they wanted to return the stolen money plus interest of £1 for each of the past 30 years.
The writer said they suspected Jim knew his takings were short at the end of that day and thanked him for not pursuing his loss and "for being a pillar of the community and not bringing shame on me Ma and Da".
"I'm still shocked," Mr Barr said.
"It just shows there's good in people. Even thirty years later this person wanted to put things right, and that's just fantastic."
The card is quite literally the talk of the town, and much further afield. Jim and his son have been contacted by Derry expats from as far as New York and Dubai asking who he thinks the writer is.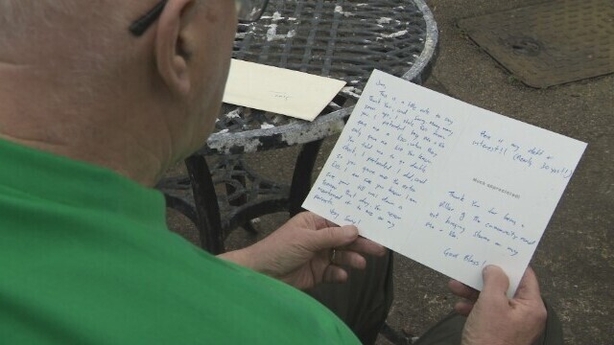 The local area is now said to be full of amateur detectives also trying to solve their very own Whodunnit mystery.
"I haven't a clue who it is," he said.
"There's a few people who have told me they think they know who it is, but there's no way anyone can know for sure."
But he has his suspicions. He reckons it's most likely to be someone in their forties who went to his shop on the way home from school, left Derry to work abroad and had their conscience tweaked when they came home to the city to visit family over the Christmas holidays.
"I'd like to say to that person, you know me, you know where I live, you know where to get me. Someone I'd love to meet you quietly, privately, let's go for a cup or tea or a cup of coffee or something like that and let the both of us go down memory lane if that's possible."
Jim is donating the money to charity, while the guessing game goes on.