Politicians across the southeast region want to meet with the Minister for Transport in the near future to discuss their concerns about the future of the Coast Guard aviation service.
The request comes amid fears that the number of search and rescue helicopters and bases could be cut in the next contract.
The deadline for initial pre-tender information is 26 January, with final details from candidate companies expected by the end of March, although a decision on who will operate the search and rescue service is not expected until spring of next year.
There are currently five helicopters within the service, and a fixed-wing aircraft, across four bases and run by CHC Ireland, part of Canadian company CHC. Those bases are at Dublin, Sligo, Shannon, and Waterford.
The tender advertisement, published recently by the Department of Transport, requires a minimum of three helicopters and one fixed-wing aircraft, but does not specify how many bases should be used.
Oireachtas members in the southeast say they want assurances from the Government that there will be no decrease in the level of cover when the new contract is awarded and comes into operation. They want a meeting with Minister Eamon Ryan on the matter.
The importance of retaining a search and rescue helicopter within the region has been stressed by many.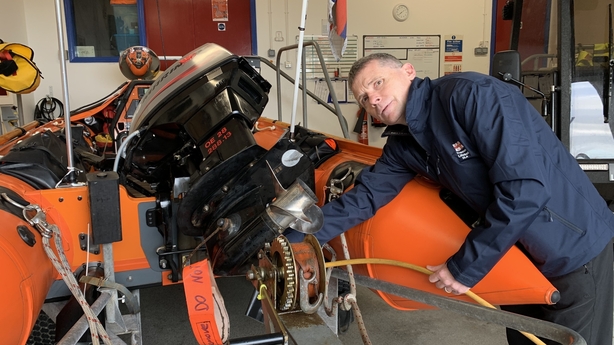 One of the busiest lifeboat stations in the country, Tramore in Co Waterford, regularly works with the Waterford-based R117 helicopter and crew.
"A lot of our rescues would have involved Rescue 117, be it that it's the paramedics, providing top-cover for us, or indeed being able to call them in," Brian Kavanagh of the Tramore RNLI said.
"For us it's a vital resource. They're on our doorstep, they can be here in minutes. The tourism industry here brings a massive amount of people to Tramore.
"I can't stress how important it is to us, the way they can react. At a few minutes notice we can have them here. Baldonnell [in Dublin], by the time they're down to us or whatever from another station, it could be an hour or an hour and a half and, in a search and rescue situation, at sea, minutes can be vital to people surviving."
He said it is a key national service, which needs to be retained.
"We're an island nation. To downgrade it by taking one [helicopter] away, in my opinion, would be the wrong thing to do," Mr Kavanagh said.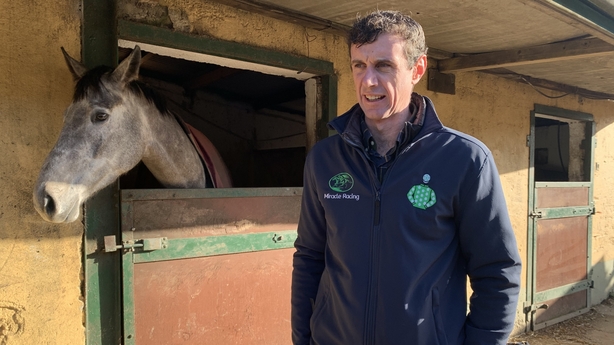 As well as marine casualties and incidents, the service also deals with mountaineers, hikers, walkers, and others involved in rural pursuits. Such as the Lake Tour Stables outside Tramore, where they have had reason to be called upon by the helicopter and other emergency services on occasion over the years.
"My father had a bad injury riding racehorses down on Woodstown Beach about nine years ago," John Flavin said.
"It was very helpful that day. We have a riding school and racing yard up here and there would often be places where a person might get an easy fall and get a broken leg or something simple and they just wouldn't be able to get an ambulance up there. So, it's very, very useful for us to have it at our doorstep.
"If you have to wait a couple of hours to get people out, it could be a matter of life or death."