A 1930s listed building, designed by a Dublin architect, is to form the centrepiece of a new museum that will tell the story of the city of Belfast.
The one-time bank, built in the art deco style and listed because of architectural significance , has lain empty for 15 years.
Now, Belfast City Council has bought it and it will be redeveloped as part of a wider £100m tourism project.
The building was designed by Dublin-born Joseph Vincent Downes and has stood at one end of Belfast's most important thoroughfare for more than 90 years.
It has also had a song composed in its honour.
Co-written by singer Brigid O'Neill, musician Anthony Toner and playwright Maria McManus, "The Belfast Angel" is an appreciation of the five storey limestone-clad building.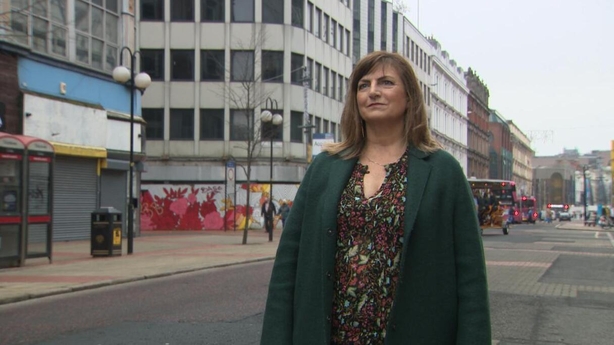 It is also a lament for similar buildings lost to development.
Ms O'Neill said: "My father was in love with architecture and the buildings and the history of Belfast and he used to always point out the buildings as we went round the town as a child.
"He taught me to look up."
The linen and shipbuilding industries brought wealth to Belfast and that has been reflected in its architecture.
Much has been lost to development and conservationists say it is important to hold on to what remains.
"Old buildings are a bit like a city's memory," said Marcus Patton of the Ulster Architectural Heritage Society.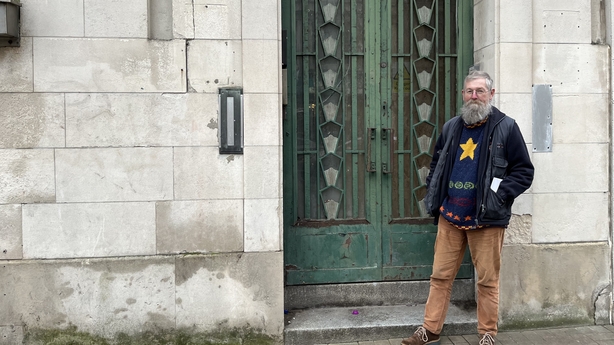 "So if you imagine a person who has lost their memory, they've lost a lot of their character and identity.
"The identity of a city depends not on its new office blocks but on its historic buildings."
It is hoped the former bank building will be refurbished and the wider tourism project completed by 2028.