A Belfast charity tradition which has been running for almost half a century got under way this week.
The annual 'Black Santa' sit out by the Dean of St Anne's Cathedral collects several hundred thousand pounds a year.
The tradition of the Black Santa - so called because of the heavy dark clothing he wears against the winter weather - was started in 1976.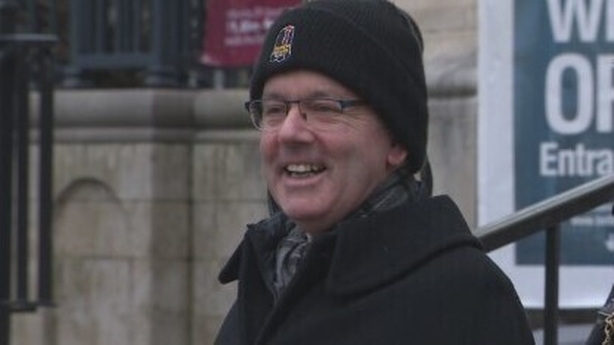 The current dean is Reverend Stephen Forde who will spend every day for a fortnight outside the Church of Ireland cathedral in Donegall Street in all weathers collecting cash for nominated charities.
One of the beneficiaries of this year's collection will be organisations which work with refugees.
Reverend Forde said he decided they would be helped when a centre which supports refugees was targeted in an arson attack earlier this year.
Last year the collection raised £230,000 which was split among 200 charities.
Reverend Forde said people often brought their children down to teach them that Christmas was about more than just receiving presents.
"They will often say Christmas can be about presents and people looking for all the presents that they can get, but teaching children that it's about giving and generosity as well."
Donations come in all shapes and sizes.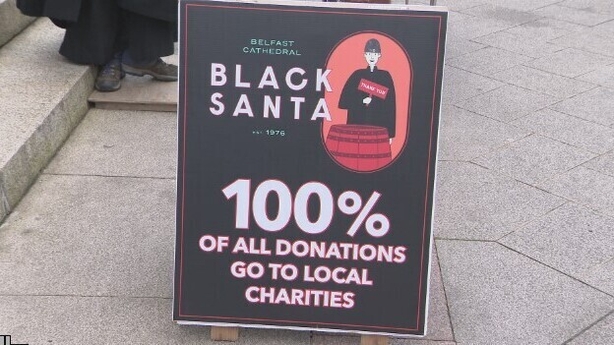 "People will bring their pennies that they've saved up all year and very often their children who will empty their piggy banks into the barrel and then from time to time we're surprised when somebody drives up, winds down the window and hands you a bunch of notes as happened yesterday and it turned out to be £2,000."
And the excuse of having no change, or an empty wallet no longer cuts it.
As well as taking cash, St Anne's has a card reader on stand-by for card donations too.