The Government is to seek a posthumous pardon for a Kerry man who was hanged over 126 years ago.
In 1895, John Twiss was convicted of the murder of James Donovan, a caretaker on a farm near Newmarket in Co Cork.
At the time, Twiss was widely believed to be innocent of the crime and his subsequent hanging led to public outcry.
The decision to recommend a posthumous pardon was announced by Minister for Justice Helen McEntee this morning. The decision follows a full review of the case by the Department of Justice.
On 21 April 1894, James Donovan was murdered in Glenlara, just outside Newmarket, where he was a caretaker on a farm where the tenants had been evicted.
Twiss, who was 35, was subsequently arrested at his home in Cordal, in Co Kerry.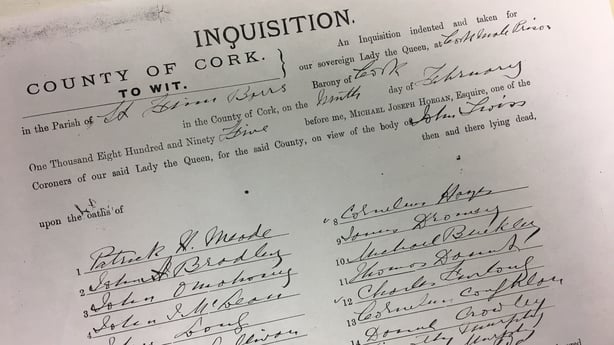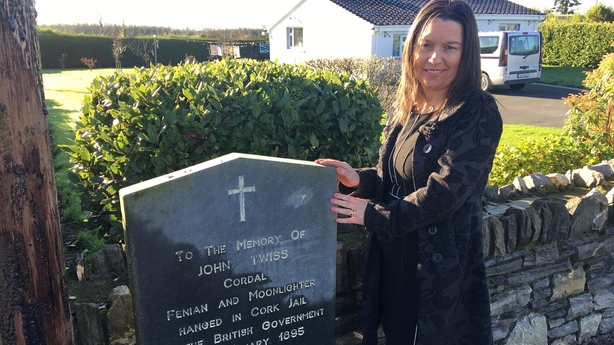 The weak nature of the evidence used to convict the Cordal man in a Cork court resulted in public outrage. A campaign for a reprieve was initiated and over 40,000 people signed a petition appealing for clemency, but on 9 February John Twiss was hanged in Cork Gaol.
Johnnie Roche, from the Castleisland District Heritage Group, said the Twiss trial generated tremendous public interest at the time.
"It happened during the Land War and John Twiss was known to the police as a Fenian and a moonlighter, a member of a secret gang who fought against the eviction of tenants from their farms. The police wanted to nail him with something, so they decided to pin the murder on him."
"The morning of his hanging saw huge crowds gather outside the gates of Cork Prison. They still believed and hoped that Twiss would be granted a reprieve. But when they saw the black flag being raised, they fell to their knees and began saying the Rosary outside the Gaol."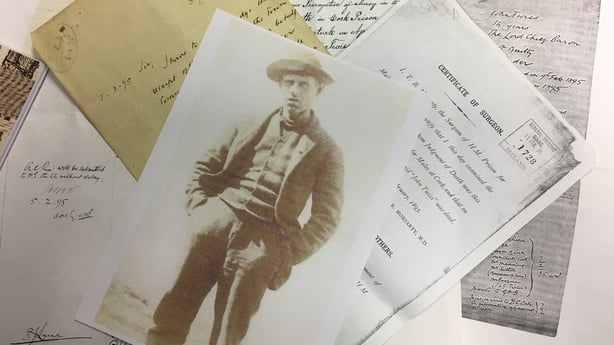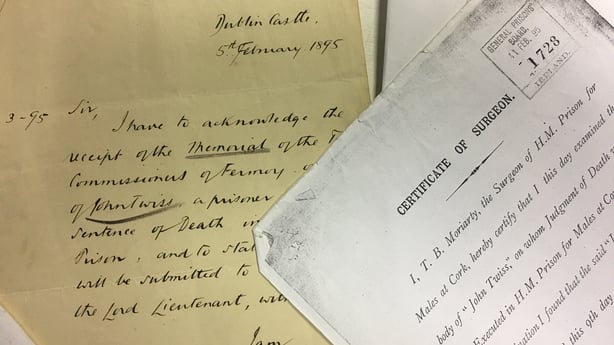 The decision to recommend a pardon follows an extensive campaign by John Twiss's relatives and Castleisland District Heritage Group, with the support of Kerry TD Brendan Griffin. The Department of Justice initiated a full review of the case. A report was drafted by UCD Associate Professor and expert on 19th century trial law, Niamh Howlin.
Relatives of Mr Twiss' said they were relieved by the decision and thankful that a man's good name had been cleared.
"This means an awful lot to us as a family," said Helen O'Connor, great grandniece of John Twiss.
"It's the result of a little community that came together to get this injustice overturned. He was executed as an innocent man, but at least now we have got his name cleared."
The recommendation to seek a posthumous pardon for John Twiss will now be brought before President Higgins to be signed. It will be the fifth such pardon to be signed since 1937.
In 2018, a presidential pardon was granted to Myles Joyce, one of three Connemara men hanged for the murder of five members of another Joyce family in their home in Maumtrasna in 1882.