A community in Co Mayo is continuing their lantern walk to Galway this evening in remembrance of the Tuam babies.
The names of the 796 infants interred in an unmarked grave have been read out along the way in Balla, Claremorris, Ballindine, Milltown and Tuam.
The first group of walkers set off at daybreak from Islandeady where the event was organised by local resident Valerie Jennings.
She says she is not motivated by politics, religion or money, adding: "This is about honouring these babies and keeping their memories alive".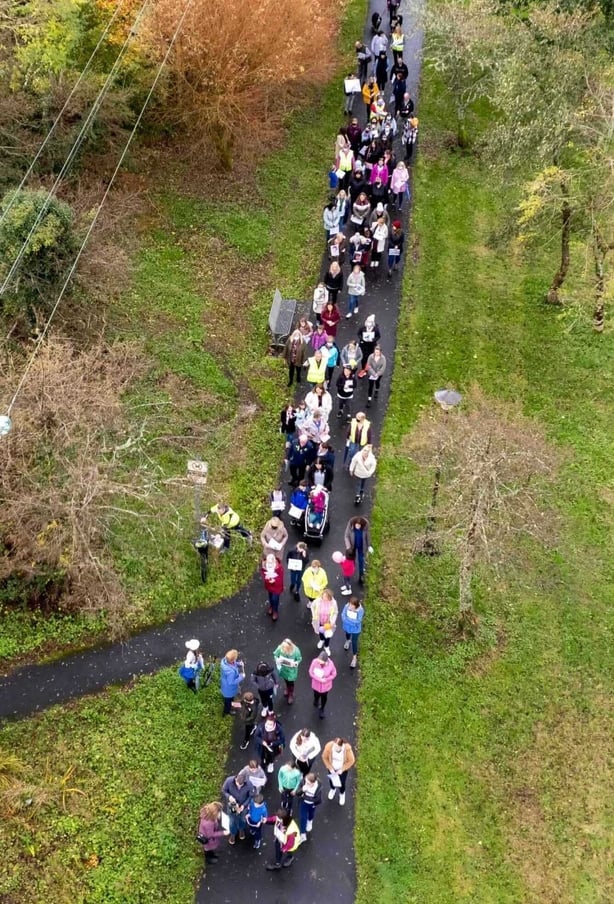 The walkers adhered strictly to public health guidelines as the rate of Covid-19 cases continues to rise.
In Castlebar, 208 people gathered at Lough Lannagh, each holding the name of babies whose mothers had come from Mayo.
Seosamh O'Maolchroin is a survivor of the Tuam Mother and Baby Home. He was eventually reconciled with his own mother in 2003. She is now deceased but he treasures that meeting.
Today, he received the lantern and cycled part of the 64km route in memory of his mother.
"I'm placing the lantern in the basket of my bike and taking it some of the way from Castlebar to honour all the women like my mother who travelled this Mayo road to the institution in Tuam.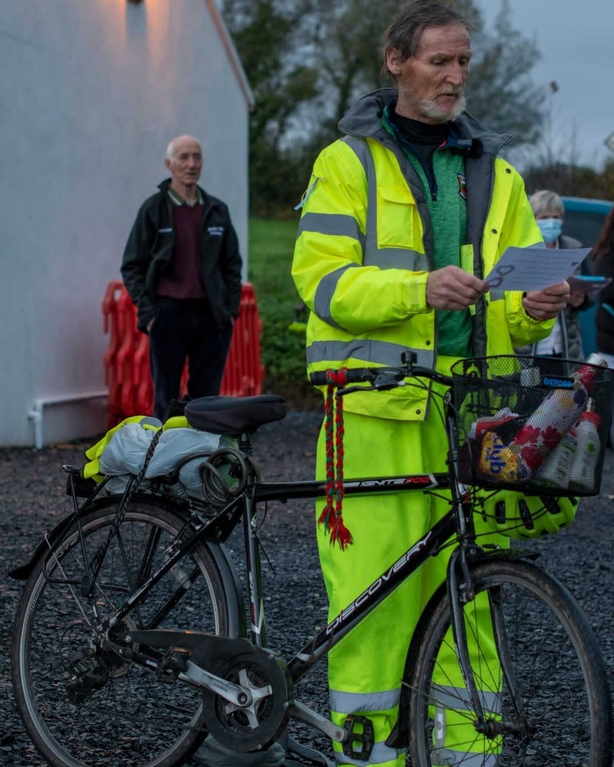 "I cannot begin to imagine how they felt on this lonesome, fearful journey," he said.
Tuam historian and campaigner Catherine Corless will receive the lantern in Tuam later this evening, where she will place it at the site where the babies are buried.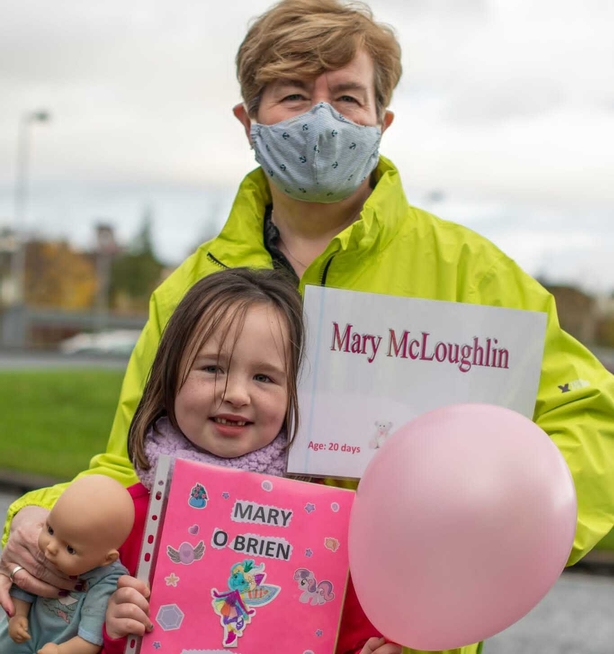 The event takes place as proposals for a redress scheme for survivors of Mother and Baby Institutions are due to be brought before the Cabinet next week.
Minister for Children Roderic O'Gorman said he was putting together an action plan and a detailed and costed proposal for financial payments.
Following the broadcast of 'The Missing Children' documentary earlier this week, the minister said that legislation will be brought forward as quickly as possible to allow exhumation of the Tuam site next year.