A new water treatment plant for the Vartry Reservoir has been opened after a €150 million development.
The Vartry Water Scheme which supplies 200,000 people in north Wicklow and south Dublin was built in 1868 and was in "urgent need of improvement" according to Irish Water.
The improvement works on the Vartry scheme include the new treatment plant, a new covered reservoir in Stillorgan and lining to the old stone tunnel from Vartry to Carrowhill.
The Vartry Water Supply Scheme was developed by Dublin Corporation in 1868 to reduce diseases associated with contaminated water such as cholera and typhus.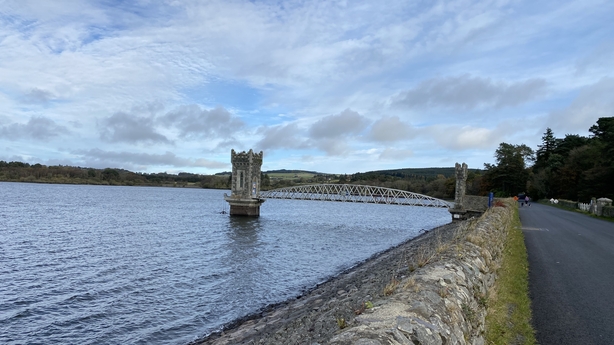 It was built because of campaigning by Sir John Grey a doctor who is honoured by a statue in O'Connell Street.
The scheme which included the damning of the Vartry River and 40 km of trunk mains to a storage reservoir in Stillorgan was built with hand tools.
The works included the 4km tunnel through hard rock which had become eroded in recent years and in danger of collapse according to Irish Water.
The new plant follows incidents at plants in Gorey, Co Wexford and Ballymore Eustace in Kildare that led to 52 people falling ill last August.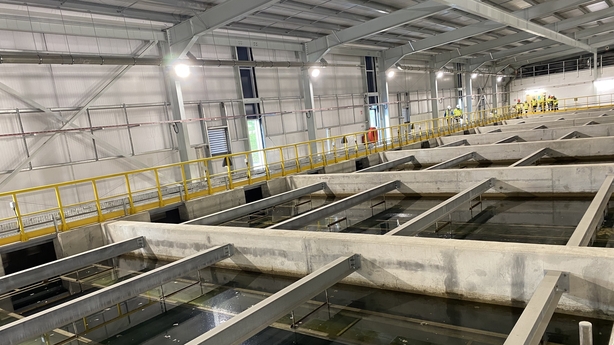 The EPA also reported that there are 34 areas including 12 towns and cities where raw sewage is being pumped into the sea and inland waters.
Officially opening the new Vartry plant, Minister for Housing Darragh O'Brien said that a total of €6 billion is being made available for more water improvement projects under the National Development Plan by 2026.
He said construction has started on a new wastewater treatment plant in Arklow that will cost €139 million and will stop sewage being pumped into the Avoca River.
We need your consent to load this rte-player contentWe use rte-player to manage extra content that can set cookies on your device and collect data about your activity. Please review their details and accept them to load the content.Manage Preferences
Niall Gleeson managing director of Irish Water said land acquisition and planning remain the big unknowns in improving facilities.
The Greater Dublin Drainage Project involving a new treatment plant at Clonshaugh is back in the planning system after its permission was quashed by judicial review.
He said the plant at Ringsend is being upgraded but the new plant will be needed by the second half of the decade to "prevent problems happening".
He said people want an end to untreated sewage going into the sea but no one wants a wastewater treatment plant anywhere near them.