The former minister for finance Michael Noonan and the singer-songwriter Paul Brady are among four individuals conferred with honorary doctorates by the University of Limerick today.
Clonmel native Ann Anderson, who has had a 45-year long career in the diplomatic service, as well as Ennis native John Slattery, who is president and CEO of the leading global company GE Aviation, are also being honoured.
Mr Noonan, who retired from public life at the last election in 2020, was honoured for his many achievements at national, international and local level, after more than 40 years in public life.
A keen advocate for education, his impact on UL had many benefits, including the design and delivery of initiatives in their medical education programmes.
As minister for finance, he introduced fiscal incentives in support of research, which contributed in a major way to UL's growing research profile.
Mr Brady, a native of Strabane in Co Tyrone, has had a 57-year long career and has forged many links with UL as a tutor, as patron of the university's Blas Summer school and as a performer at University Concert Hall.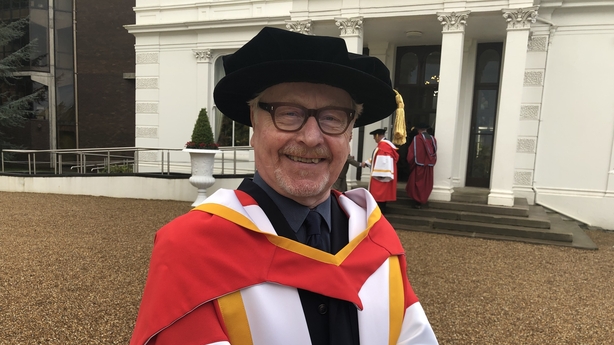 All four honorory doctorates at UL said they were delighted and humbled to be honoured.
Former Minister Michael Noonan, who was joined by his gradchildren Arthur and Valentine Boulman who live in Paris, said that he does not miss the cut and thrust of day to day political life.
"There is a time to go and it was time to go when I left and I was glad I did not stand again in the 2020 election," he said.
He said former Taoiseach Enda Kenny rang him to congratulate him and he is coming down to meet him for lunch in Limerick next week. They will go over old times and criticise and celebrate those who need it in equal measure.
Paul Brady said he was delighted to be associated with the university because of its appreciation for artistic output and its work with the World Academy of Music and Dance.
He said the Covid pandemic has impacted everyone in his industry.
He found it particularly difficult with the lack of practice and performance in front of audiences, which is a great imputus for his work. The lack of performances also means you lose "match fitness" very quickly, he added.
But he has completed an album during lockdown which will be out in the new year and an autobiography.
Ann Anderson had a 45 year career during which she was Ambassador to five different missions.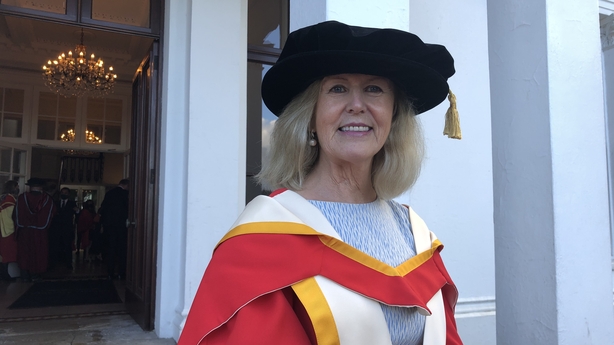 "I'm very proud of what the Irish foreign service does...in each of the five ambassador posts I held, I was the first Irish woman to do so, and when I was the Irish permanent representative to the European Union there had never been a woman representative in that post from any member of the Union, so Ireland was ahead of the curve in international diplomacy," she said.
Ms Anderson was the first female Irish ambassador to the EU, the UN and the US with her goal of creating a better and more just society.
John Slattery said he was humbled and as a member of UL alumni he is in regular contact. UL remains one of the finest universities in the world and its ongoing relationship with its graduates makes it a very special place, he said.
Mr Slattery, a UL MBA graduate, is the first non-American to hold the position of CEO of GE Aviation.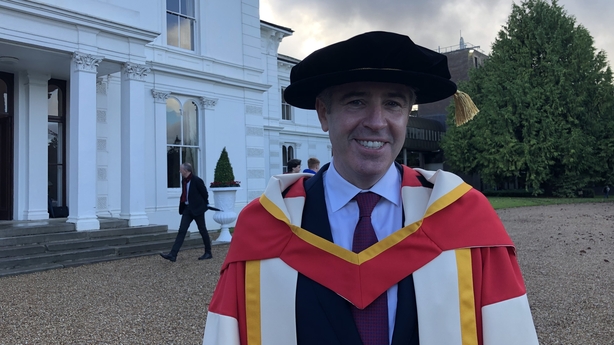 He heads up one of the world's largest providers of jet engines and aviation services with annual revenues approaching $30bn and a workforce of over 40,000 people.
UL President Kerstin Mey said the four people honoured share many of the university's values, adding that they are visionaries in their professional fields and have a track record in driving that vision to make tangible impacts on society.