Up to 100,000 people are expected to take part in the three-day Halloween festival in Derry and the northwest this weekend.
It is the biggest event on the island since the start of the pandemic, and is also the largest of its kind in Europe, spanning three counties, with ghostly sightings and gatherings also in Tyrone and Donegal.
The event was cancelled last year due to pandemic restrictions, and while the traditional Halloween night parade - which draws huge crowds - is cancelled again, the huge fireworks finale returns tomorrow night.
"It's really brilliant that we have it back this year, it's been a challenging 18 months for everybody," Derry and Strabane City Council tourism chief Aideen McCarter said.
"This is the biggest event in the city's year, it's the biggest Halloween event on in these islands, it's the biggest Halloween event in Europe, and it is absolutely brilliant that it's back."
For the first time this year Derry's Halloween tentacles have reached across the border into Co Donegal.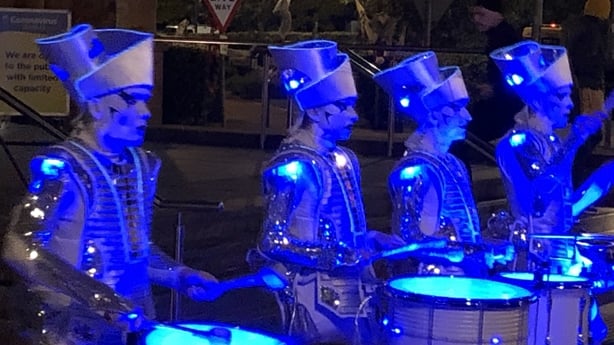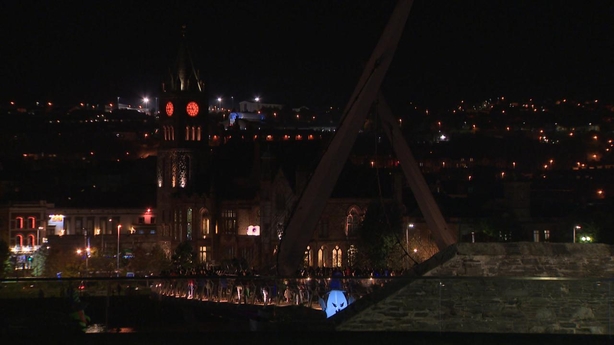 One of five spirit worlds, The Ancients, is based in the newly refurbished Swan Park in Buncrana with several tours and gatherings each day.
"People are delighted. Buncrana and Derry have been part of a single region for so long, it's fantastic to see the famous Halloween Festival on this side of border too at last," Director of economic development for Donegal County Council Garry Martin said.
Back across the border, in the city they call the home of Halloween, thousands have been making their way to three other spirit worlds.
When darkness falls Derry city centre becomes The City of Bones with a Mardi Gras funeral procession.
Across the river the site of a former British army base is now home to a light show telling the story of the spirit worlds.
Another, The Lost World, is located in Strabane in Co Tyrone.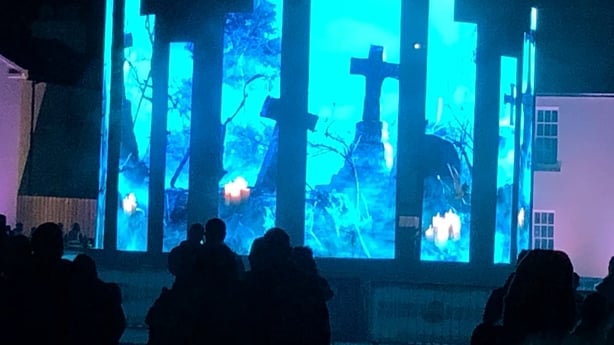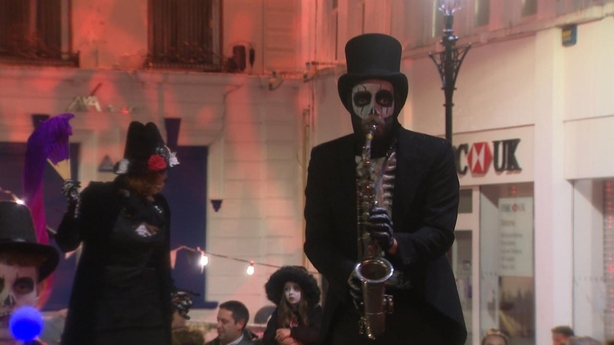 English street theatre group Spark are regular participants in the Derry event, and one of the highlights of the festival with their LED drumming displays.
Visitors have travelled from across the island and further afield, although the number of international revellers is well down on previous years due to the ongoing pandemic.
"We're hopeful that will change and that things will get back to normal next year," Ms McCarter said.
"This year is about sending out the message that Derry is back and that nowhere does Halloween better.
The city's famous walls have been closed this year as a precaution due to Covid-19, as their narrow paths are normally packed.
But there are spooky sights and sounds throughout, including a giant spider that roams the streets.
In addition to the five spirit worlds, there are also a range of other events and tours throughout the region over the weekend.