The way people work has radically changed during the course of the pandemic, with thousands of people working from home, and many living in remote areas working from shared space in rural digital hubs.
But for some time, large employers in bigger industrial and technological companies have been working on strategies about how they will work in the future, harvesting the lessons, both beneficial and negative, they have learned from the pandemic.
Rural digital hubs have provided huge advantages for remote workers living in remote areas where broadband services are not up to the speeds required to work and communicate successfully.
At the Digi hub in Ennistymon in Co Clare they can accommodate up to 15 remote workers and already they are over-capacity in terms of demand.
It is made up of more than 15 hot desks and separate glass panelled incubation rooms in which remote workers share the space and take advantage of good broadband speeds.
Social distancing is observed which gives desk users plenty of space, and isolation in single pods if they want.
Graphic artist Alan Davis moved to north Clare from Crumlin in Dublin with his young family a number of years ago, and was well used to working remotely by the time the pandemic hit.
But he is delighted too to be able to work from the hub.
He enjoys the social aspect of the working community, which also enables him to connect with others - things that otherwise might be lost because of the isolation caused by the pandemic.
"I had been well used to working remotely, so there has been no real change in my workflow from working in a studio in Capel Street in Dublin city to working in rural Co Clare."
"Once work is delivered on time and of the same quality, then suppliers are satisfied. But it is fantastic to be able to come in here to the hub and avail of the faster broadband speeds, and share ideas and time with others who are working in a similar manner to myself."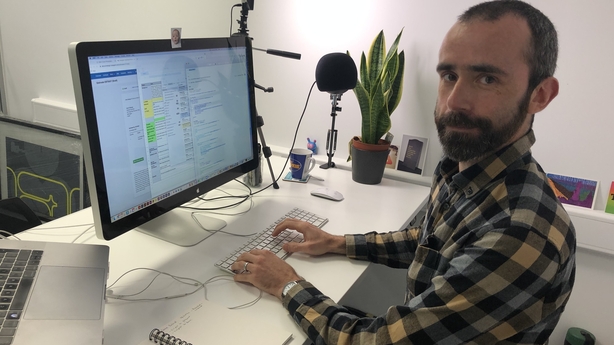 But the move has also brought huge changes to his family life, and it has a climate change dividend as well.
"It has made a huge difference to my family. We are near the coast, my children are settled in the local schools, the local community has been very welcoming, and we are spending less time commuting.
"We are no longer spending hours on the M50. We were a two-car family, now I travel to the hub on my e-bike. It is just a nicer way of living, and we are able to spend more family time together," Alan said.
'They enjoy the flexibility'
Meanwhile, at Shannon's big industrial zone, Zagg international is also working on their best plan for the future.
Zagg director Gavin Slevin said employees have indicated that a hybrid way of working will suit best as they move forward.
All of their 32 employees worked from home during the pandemic, and only half are back on site since the end of September. A mixture of remote and office based working arrangements are what they are aiming for.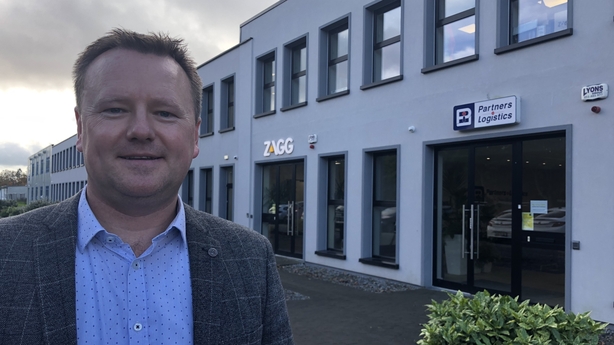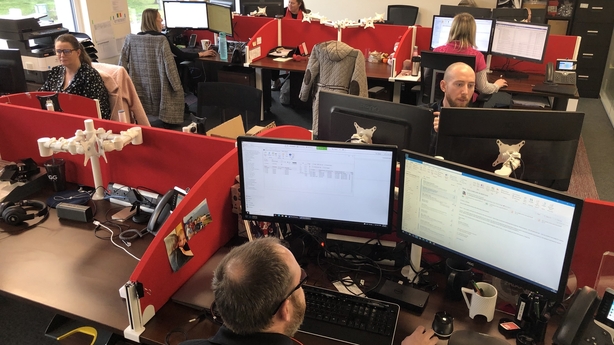 "The feedback we are getting from employees is that they enjoy the flexibility of being able to work from home and on-site in Shannon.
"But at the same time, we see the benefit of team members in the office where they have the opportunity to collaborate and communicate, and there is also the social aspect of that, which many workers have missed.
"It is much harder just to have a chat and a coffee remotely," he said.
'We have rolling teams coming in'
Action Point in Limerick is an IT services and digital transformation company based in Castletroy.
Its Chief Operations Officer John Savage has said their entire staff of just over 100 were working from home since the start of the pandemic.
They have now surveyed employees to see what works best after their experience with Covid work shifts.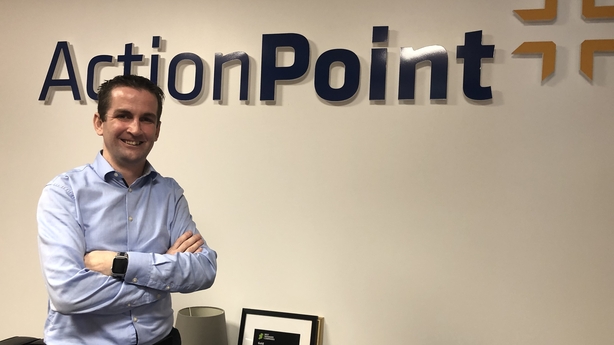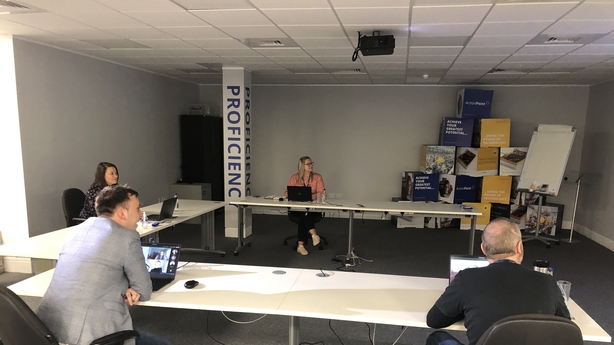 "About 65% said they would like a hybrid model, about 35% would work from home, with single digit figures working from the office full-time, so we are working away at how best to facilitate that," John Savage said.
"We have rolling teams coming in, so we have Team A, Team B and C coming in over the course of a couple of days and the idea is to be very clear about what we are coming in for.
"So we are not coming in for the sake of it, or on specific days, but for specific purposes, like collaborating, workshops or brainstorming, and these are the high value meetings we need to be present for," he said.
'The world of work has changed'
But whatever work practices are chosen by companies and individuals for the future, both John and Gavin are absolutely certain about one thing - there will be no return to the work regimes of the pre-pandemic past.
"I think I can say definitively we will never be going back to the 2019 ways. The world of work has changed and if your business had not adapted to that change and taken the digital journey, then you are going to be left behind, and will have difficulty recruiting staff in the future.
"We took on an extra 30 staff during Covid and already we are being asked by them about hybrid working models, and if they hear 'yes' then they are happy, but if they hear 'no', then they can go elsewhere, especially IT specialists," John said.
Equally, it is the same for Gavin Slevin at Zagg.
"We believe the flexibility of the hybrid model is probably going to be around for a while.
"The team enjoy being able to work from home, and also to be able to come to the office and sit down and work alongside colleagues. We think the way we work will very likely be changed forever," Gavin added.