In advance of World Homeless Day, charities have been drawing attention to the growing number of so-called "hidden homeless" in Irish society.
The Galway Simon Community and the Peter McVerry Trust say the fallout from the Covid-19 pandemic has impacted rural communities badly.
A quiet social housing development in the village of Claregalway, Co Galway, is a whole new world to Jean Cosgrove, after the 60-year-old became homeless in recent years following the breakdown of a relationship.
"When I was homeless I felt very, very low, very broken. I felt worthless as if nobody wanted me. I asked myself what did I ever do wrong, yet you put all the blame on yourself. It's a bad world out there and I suffered very badly with anxiety and didn't feel life was ever going to move on for me.
"I said to myself, what am I going to do. You're sitting there on park benches or couch surfing with no money in your pocket and dreading what's going to happen next".
Ms Cosgrove went for help to the Galway Simon Community and in her own words "everything lifted from there".
With the support of Simon she was allocated a new bungalow in a small social housing development in Claregalway just over a year ago.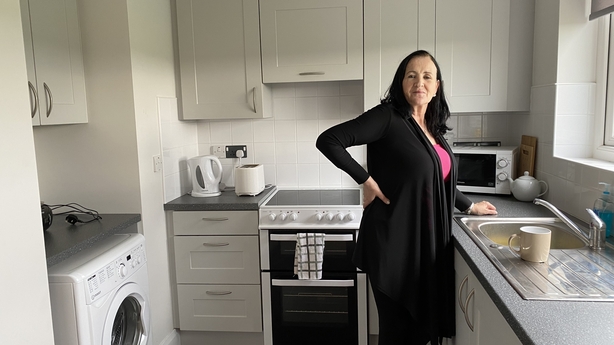 Describing her life today, she said: "Oh my God I'm so happy. I can walk to the shops and come back and open my own door. I love it and I'm always cleaning!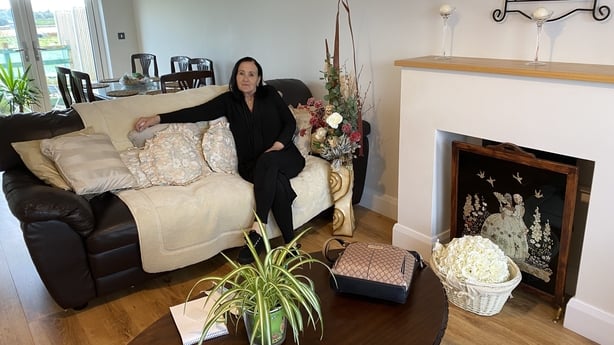 "This is just like walking into heaven. Simon arranged all the furniture for me. I picked it out myself. I love old fashioned furniture. When I saw the house and all the pieces in place I just broke down crying.
"I feel blessed that I got this second chance at life. If I hadn't met up with Galway Simon I shudder to think where I'd be. It's a whole new life for me."
Andrea Fitzgerald is Services Manager for Galway Simon. She said there was a growing trend of so-called "hidden homelessness" and a distinct difference between urban and rural homelessness.
"Urban [homelessness] can be quite visible. You will often see people sleeping on the streets, but it's not as noticeable in rural areas where there's a lot of couch surfing going on and chronic overcrowded situations. Those people technically aren't being accounted for in the annual numbers," she said.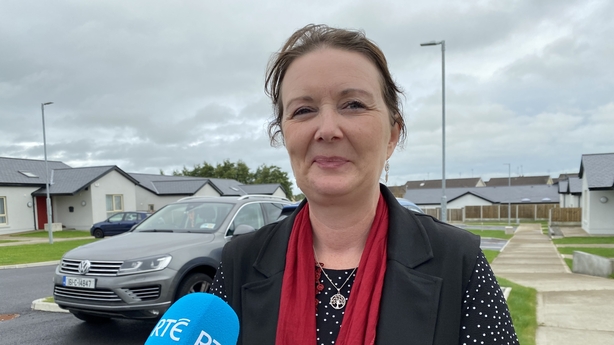 Figures released in August of this year from the Department of Housing, Planning and Local Government showed 241 people accessing emergency accommodation in Galway City and County, including 66 families with 164 children.
Ms Fitzgerald said these figures are the tip of the iceberg
"This year alone we've had a 28% increase in the demand for our service from January to August and I believe it's directly linked to the pandemic lockdowns. Now that moratoriums are being lifted on evictions people are in quite precarious situations.
"All of the charities have identified a real need for emphasis on prevention within our services. I think when people consider homeless services they think of the very chronic emergency cases. But if we are to meet the growing demand by the 'invisible' homeless we are going to need investment in preventative care as a matter of urgency.
"We strive not to have people just as a statistic. We do a massive amount of advocacy for people but it's very difficult. We're in the middle of a housing crisis and the situation isn't improving in any shape of form," she said.
The Peter McVerry Trust has this weekend secured 11 vacant units in Tuam, Co Galway, for people impacted by homelessness, as part of a drive turn unused spaces over shops into long-term affordable housing.
Trust CEO Pat Doyle said: "This is part of our town centre regeneration plan. It's 11 units that were lying idle for over seven years. They are all now retrofitted and refurbished to the highest standards. We've a mixture of six one bed units and five two bed units. They're at the core of the homeless challenge we have at the moment.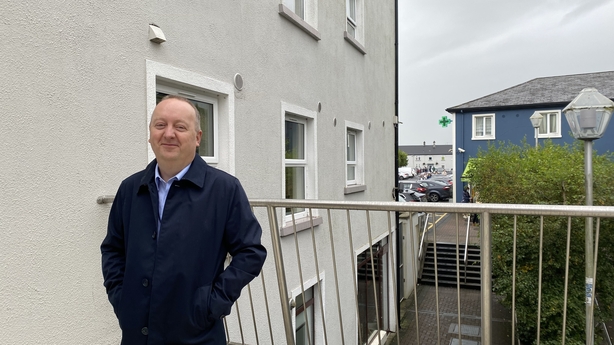 "Half of those currently on waiting lists need a one or two bed unit. We have young families on the housing list for years whose children will get a home now in the next two weeks. We also have single homeless people as well as people coming off the streets and kids coming from care.
"So we will have a mixed community in the middle of the town centre with access to all the local shops, schools, crèches etc.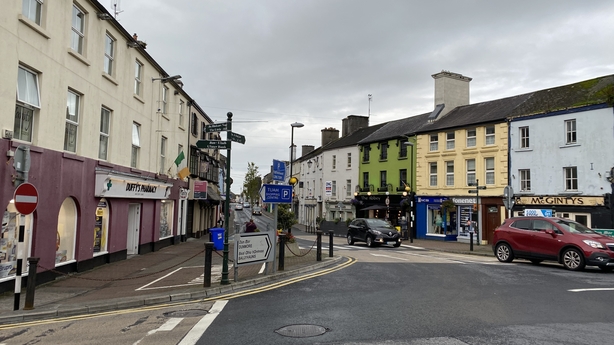 "We're working in partnership with Galway County Council and Galway City Council and doing similar units in Dunmore, Milltown, Athenry and Ballinasloe. We're also working with Mayo County Council in Ballina and Castlebar where people will be housed in the coming weeks and months.
"The challenge for us is capturing these vacant units lying idle before they go on the private market thereby getting more people off the waiting lists. We are specifically seeking one and two bed units. That's the type of partnership we need with the local authorities now. We've got the homeless list in the last action plan down from 10,500 to just over 8,000 and we aim to keep steadily reducing that figure," Mr Doyle said.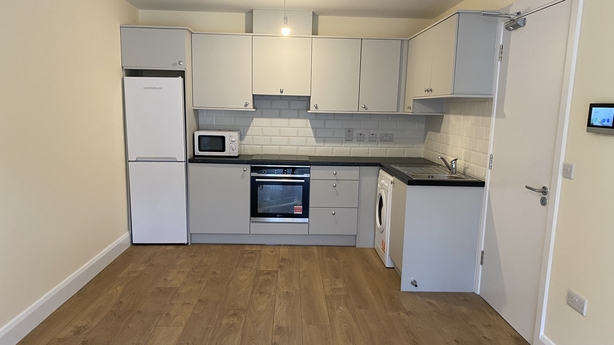 Charities have welcomed the Government's Housing for All Strategy but are calling for urgent action if homelessness is to be eradicated by 2030.
Mr Doyle said: "We welcome the plan to address the homelessness and housing crisis. We welcome the significant research and work that has gone into developing the Plan. However we must see more impactful delivery with this strategy than the previous 'Rebuilding Ireland' [plan]."
He said this year has been one of the toughest fundraising periods in history.
"Our Opening Doors Appeal is hugely important. It comes just ahead of the busiest time of year for us as we head into winter and it raises really vital funding to ensure we are in a position to respond as best we can.
"This year has been tough for our fundraising events, we lost eight months of the year where we couldn't organise any of our traditional fundraising events. We also lost vital fundraising opportunities from church gate collections, fundraisers by community groups and because schools and students weren't in a position to organise fundraising activities either," he added.