University lecturer Dr Karen Weekes has launched a bid to become the first Irish woman to row solo across the Atlantic Ocean.
She aims to travel the 4,800km stretch of water unsupported by any safety vessel.
The route will see her row from Gran Canaria to Barbados, with the journey expected to take about 70 days.
Dr Weekes, who lives in Kinvara, Co Galway, said she expects to be rowing "about 16 hours a day once I get into the rhythm of things. The only way this boat propels is by my power.
"The rest of the time is feeding yourself, sleeping, doing navigation and doing updates for home."
She has named her boat Millie, after her late, much-loved mother. "She was a very positive person and it would be nice to have her along the way with me."
With a PhD in sports psychology, the Munster Technological University health and leisure lecturer has worked extensively with elite and non-elite athletes, specialising in endurance.
Endurance exploits have been a passion for Dr Weekes all her life. She has cycled 6,442km solo across Canada, circumnavigated Ireland by kayak and climbed the two highest mountains in Africa; Kilimanjaro and Mount Kenya.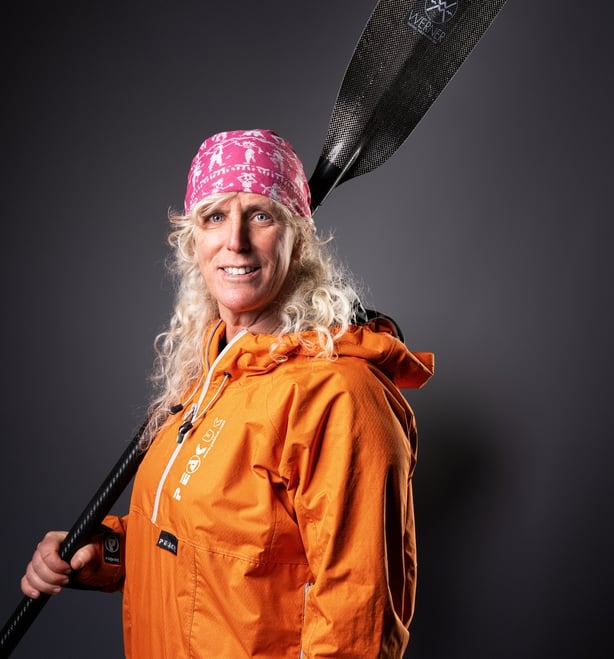 Her rowing bid, launched in Kinvara today, is "really the next logical step for me - a feat of endurance to try and push myself mentally and physically further".
Dr Weekes said she hopes her bid will boost female participation in adventure sports.
"It would be great if it encourages other women to push themselves outside their comfort zones."
She also aims to spread awareness of UN Sustainable Development Goals - specifically gender equality and 'life below water', which focuses on the conservation of oceans and marine life.
A definite date has not yet been confirmed for the start of the Atlantic attempt, but it is expected to take place in December.