As Covid-19 put an end to cultural events, concerts and festivals, Áine Duffy felt lost.
But a tiny wooden house situated in the west Cork countryside has helped the singer-songwriter and musician to realise a life-long dream.
Ms Duffy had been living in Cork and found herself in an impossible situation with no gigs and no income as rents continued to rise.
As a child, she had enjoyed many treasured days in her beloved treehouse. And this led her to thinking she could perhaps build her own little micro-home.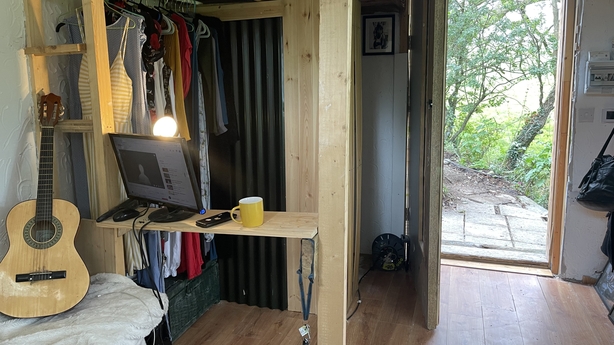 It all started with a pair of windows and from there she designed the house around them, she said.
She built her micro-house from the ground up, using timber slats on a steel frame, finishing it off with a mini-rooftop garden.
For Ms Duffy, her main goal was to be able to inbahit a space in which she could write and create her music.
"It's my little jewel that I built myself from scratch. With the lack of housing, then Covid and ultimately no gigs, I had this idea and I wasn't afraid to do the work myself and give it a try," she said.
The project has cost her around €12,000 so far and she's hopeful about the future as the further easing of restrictions brings about the return of live music.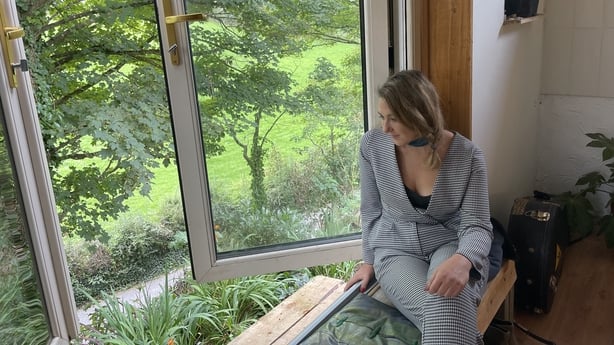 The lack of a stage however won't stop her from performing as her most recent project has seen her create her own mini-stage from a donkey box, and wired for sound so she can play her electric guitar.
It's clear Ms Duffy will be using that spirit of inventiveness and creativity that helped her through the pandemic with whatever she's faced with in the future.