After a challenging 18 months, a Co Waterford pub has successfully reopened last month, but not before defying the odds and depending on a group of dedicated locals to get it up and running.
Maudie Kennedy had been running Maudie's in Rathgormack for about 50 years and decided some time ago that the time had come to retire.
The pub was the only one left in the scenic village close to the Comeragh Mountains and was put on the market, but potential buyers seemed few and far between.
This led to fears locally that it would not reopen as a pub at all and that the easing of lockdown restrictions would not have any effect on their local bar.
However, local man Tom Lynch prompted one or two others into thinking about pulling off a purchase. Word spread among more of their friends and before long a syndicate of 19 members was in place to take ownership.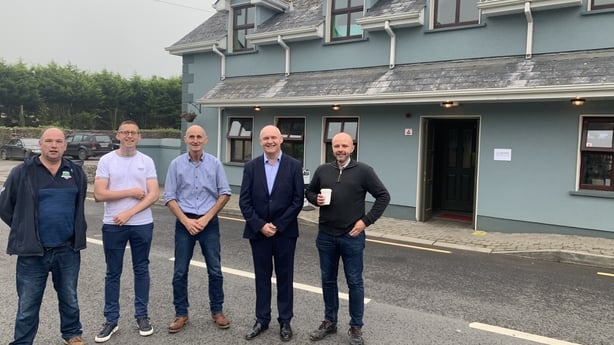 The sale was handled by John FitzGerald of Clonmel-based auctioneering firm Dougan FitzGerald.
"Some months ago, the locals here came together, pooled their resources and bought the village pub," he said.
"Now I thought they weren't serious when they came to me first. One of the members there, Tom Lynch, came in and now typically he would be looking for a piece of land to rent or something, but when he said to me, 'no it's to buy Maudie's pub in Rathgormack'.
"I didn't really take him seriously. But he explained to me that they had formed a syndicate which wanted to save the pub for the village, for the community. Because the pub here is the focal point of the community."
According to Mr Lynch, the priority for him and his colleagues was to save Maudie's as a focal point for Rathgormack and a place for locals and visitors to socialise and meet.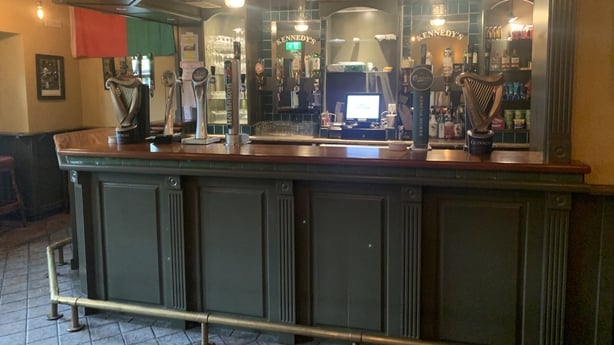 "We all put in about €12,000 each to keep the dream alive," he said of the transaction.
"It was a good news story for us all in the village because we wanted to keep what we had.
"There were a lot of things that went in the village over the years; Another pub and creameries and places like that. All gone, and if this pub was going to go, it was another thing gone. You can't just bring them back."
One of the syndicate members, Stephen Flynn, was installed as manager and said it is so far so good, with a positive response coming from the community.
"There's great support and even when we were setting up, everyone was willing to lend a hand," he said.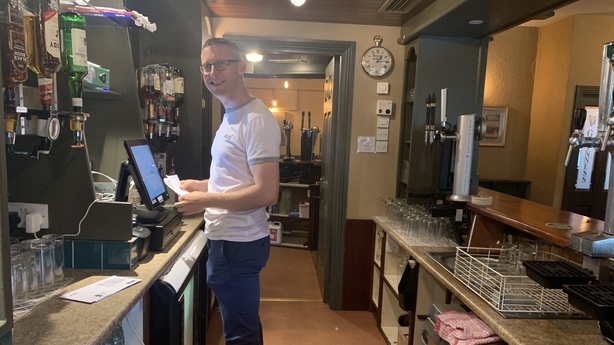 "There's a lot of construction work gone in, so it was great to see it. The first weekend, I don't think we could have asked for better with the cafe and the bar sales.
"Hopefully that will continue for however long we're here."
Despite having a total of 19 members, there has been no split to date.
"You can't rule it out. There have been disagreements, but at the end of the day once we got the sale through, I think the group was going to stay together," Mr Lynch said.
"There's all goodwill with everyone. There's nobody in it for themselves."
The pub now employs seven people, mainly part-time, including some who made the switch from Maudie's to The Village Inn.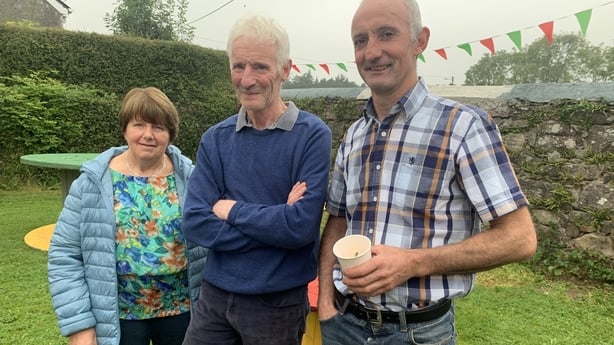 And the outgoing publican herself, who lives across the road, also approves.
"I'm thrilled, absolutely thrilled," she said of both the takeover and her own retirement.
"I'd be lost without it [the pub] because now I can walk in anytime, which is great. And I'm gone too old anyway."