The Irish Aviation Authority plans to become the first commercial State body to be 100% sustainable and fully carbon neutral by 2025.
The authority employs 700 people across six sites around Ireland, providing air traffic control services and regulating civil aviation.
The aviation industry has come in for strong criticism in recent years as airlines are among the biggest polluters in the world.
The IAA has laid out ten objectives to achieve its goal over the next four years, including sourcing 100% of its electricity from green sources and improving its energy efficiency by 50%.
It also aims to reduce its internal transport costs by transitioning to electric vehicles - all hybrid by 2025 and fully electric by 2030.
The authority wants to reduce its waste per employee by 50% by reducing plastic use and recycling paper, cardboard and glass, while also ensuring a fully green procurement policy.
The objectives are in line with the 2019 Government Climate action plan, which has mandated public bodies to improve energy efficiency by 50%, reduce CO2 by 30% and to upgrade existing public buildings to a BER B rate by 2030.
The plan was launched at the IAA's area control centre at Shannon, which handles 90% of all air traffic on the North Atlantic.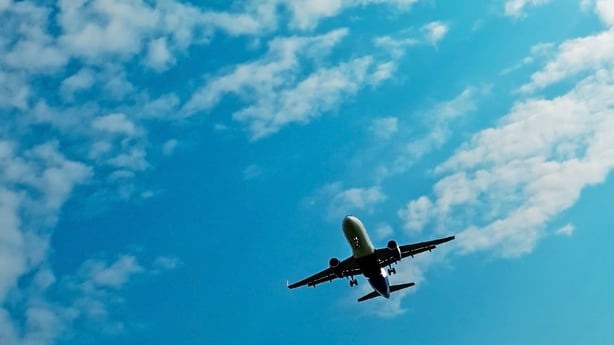 Chairperson Rose Hynes said for the IAA to play a leading role in the development of a sustainable aviation sector it must first 'walk the walk'.
She said they have developed an ambitious plan that will see the IAA not only become a climate change leader in Ireland, but also a global leader for sustainable aviation.
CEO Peter Kearney said they had already started to deliver on sustainability initiatives and had recorded an energy efficiency rate of over 41% in 2020, well ahead of the target set for public bodies.
In addition, Mr Kearney said the authority sourced 80% of its electricity from renewable sources last year.
He said that the IAA was also one of the first European air navigation services to use the pioneering Free Route Airspace structure, which allows airline operators to file flight plans in a more cost effective manner resulting in reduced fuel upload and CO2.
"This has delivered environmental benefits for the past decade. European Commission surveys show that Irish airspace, operated by the IAA, is consistently one of the most environmentally efficient airspace blocks in Europe.
"We will build on this in the coming years and act as a catalyst for sustainable aviation," he said.
---
Read more
Can carbon offsets make you a green flyer?
---