Conway's Corner House in Drumshanbo, Co Leitrim has been closed since March last year, apart from two weeks last autumn. Owner Joe Gunning is looking forward to welcoming his customers back.
However, he has said that he has mixed feelings about some of the Government guidelines.
It would be "better" if the Government came up with something that was easier to manage, he told RTÉ News.
At the pub today, Mr Gunning and his nephew were getting things ready for this week's reopening.He expects that customers will return slowly.
Out the back, he has just secured permission for some outdoor tables. "For those who I cannot let in," he said.
Mr Gunning expects that the pub business will be different from here on out. But he is looking forward to being busy again.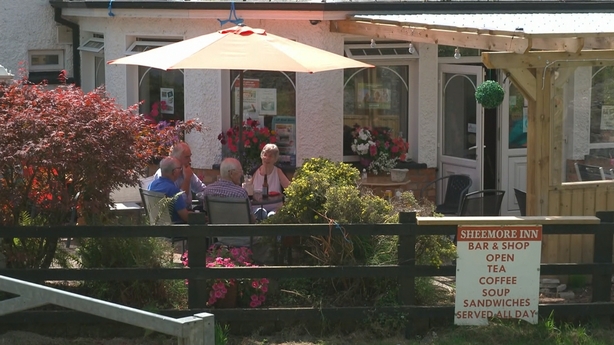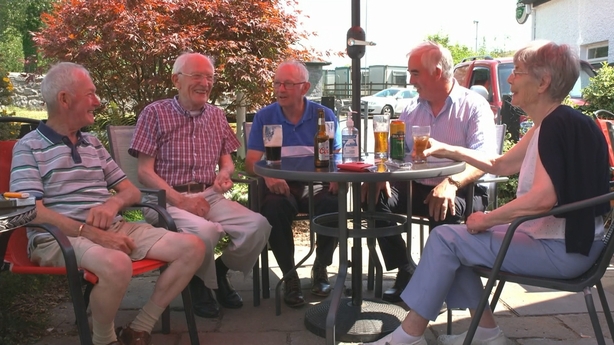 At the Sheemore Inn in Kilclare, Pat Joe Kane is looking forward to getting back inside his local pub. The 88-year-old and his friends have missed the company.
"It's not the drink that I missed but the talk," he said, adding that at this time of year farmers like to chat about "the hay and the silage."
Owner Mary McNamara said she is as ready as she can be. "My big thing is safety," she said, explaining that she wants to protect both her customers and staff.
Her husband Tom McNamara said pubs had not been given much time to study the Government guidelines. He only received them yesterday. He said some of them were confusing.
The chief executive of the HSE has urged people to embrace tomorrow's reopening of indoor hospitality safely and to make it work. Among the premises reopening are 2,500 indoor only pubs many of which have been closed since the very first Covid lockdown in March of last year. pic.twitter.com/sJmMNxGuFN

— RTÉ News (@rtenews) July 25, 2021
"People have to wear masks before they come in, but I have to ask check their photo ID, that should be fun," he said.
Many pub owners said they were both happy and anxious ahead of the reopening. Some worry about having to turn away customers who fail to provide proof of vaccination.
Others worry about the time that will be spent on taking contact details for everyone, and many are anxious about staff and catching Covid-19.
Ventilation may also be an issue for some pubs.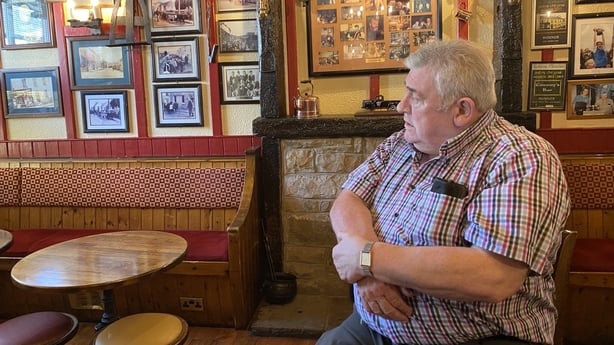 "We will have both doors open and the windows," said Mr Gunning in Drumshanbo.
Several pubs in the Leitrim area who have been serving outdoors have had to close temporarily in recent days due to Covid-19 outbreaks.
Meanwhile, the Vintners Federation of Ireland has said that many pubs plan to spread their opening over the coming week.
Chief Executive Padraig Cribben said they are still awaiting the regulations so that they can advise members on certain specific details.
"For those reasons some will spread the opening over the week."
Mr Cribben said there are about 2,500-3,000 pubs that have yet to open. These are the pubs that did not serve food.