A man has died in a fall on the Dartry Mountains in Co Sligo.
A 27-year-old woman was rescued from a cliff edge after two walkers, who witnessed the incident, alerted the emergency services.
Members of the Sligo Leitrim Mountain Rescue Team, assisted by the Donegal team, were winched to the scene by the Coastguard Helicopter Rescue 118.
In a statement, team leader Ciaran Davis said two local women walking in the Gleniff Horseshoe area yesterday afternoon saw a person fall from the Annacoona cliffs.
The woman was also seen in distress on a ledge on the cliff face.
An eight-person rescue team was airlifted to above the area where the woman was located and two team members abseiled over 100m down to her.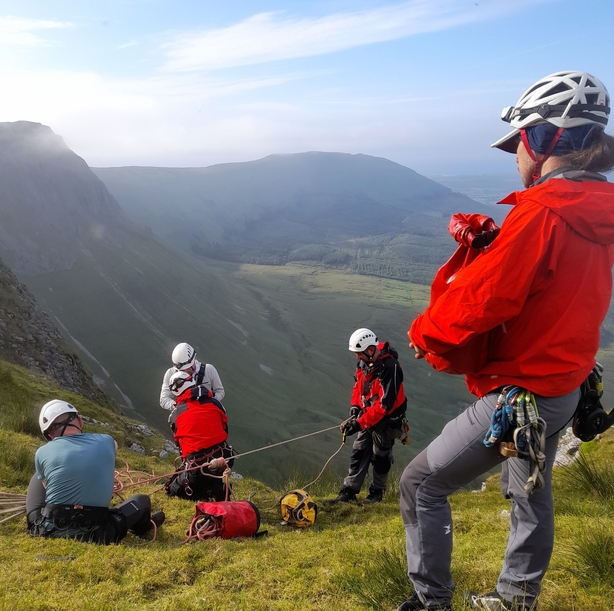 She was brought back to the top of the mountain and then airlifted to Sligo University Hospital.
A second team retrieved the body of the man, who had fallen around 200 metres.
Mr Davis expressed condolences, on behalf of all those involved in yesterday's operation, to the family and friends of the man who died.
He also praised the two walkers, who he said helped avert a further tragedy through their quick actions in calling 999.