The owners of a fishing vessel registered in Spain have been ordered to pay a bond of €170,000 before the vessel could be released from its detention in Cobh, Co Cork.
The Irish Naval Service detained the Punta Candieira 95 nautical miles off Mizen Head last Monday following an alleged incident at sea between it and an Irish vessel.
Naval officers detained the Punta Candieira and the LÉ Róisín escorted it quayside in Cobh where its skipper was questioned by gardaí.
Today skipper of the Punta Candieira, Vicente Meitin Sanjuan, appeared before Midleton District Court.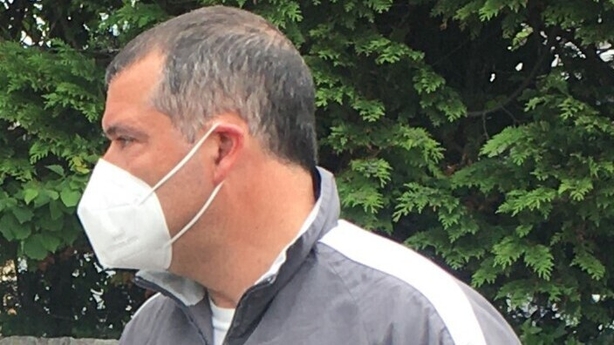 State solicitor John Brosnan said charges were being brought under Sections 8 and 10 of the Sea Fisheries and Maritime Jurisdiction Act, 2006.
The charges include unlawful fishing and being on board a vessel, which had unlawfully entered the waters of the State.
He said a bond of €200,000 should be paid by the owners to release the vessel as there was valuable gear and a significant catch of hake on board.
Solicitor for the defence Dermot Conway, said that due to Covid-19, however, the value of the hake on board had significantly devalued in the Spanish economy because of the collapse of the restaurant industry and the catch may only be worth around €7,000 in Spain.
District Court Judge Alec Gabbett said while €200,000 would be a reasonable bond to release the vessel he would take the other factors into account and he ordered that a bond of €170,000 be paid in order to release the Punta Candieira from its detention in Cobh.
The skipper of the Punta Candieira was also ordered to pay a personal bail bond of €100.
The case was put forward to Cork Circuit Court where it will be be heard next Tuesday, 8 June.
It comes as fishing organisations today announced that they will stage a mass protest on the River Liffey in Dublin on 23 June, voicing their dissatisfaction regarding cuts in fishing quotas.
A protest in Cork last week saw up to 50 trawlers take to the River Lee, into the Port of Cork, followed by a march through the city by several hundred fishermen who delivered a letter to the constituency office of Taoiseach Micheál Martin at Turners' Cross.