Last September, during a time between lockdowns when people could travel freely from county to county, eight women with over 500 years' experience in the arts among them came together at the Ballinglen Arts Foundation in Mayo.
What followed was collaboration, inspiration and friendship and, as a result, a new exhibition is opening this weekend at the South Tipperary Arts Centre in Clonmel, initially online and from Monday, as restrictions ease once again, to the public.
Na Cailleacha - The Witches - is the name the collective have given to themselves and their informal mission was to explore and share their work and help to improve the visibility of women artists and older artists.
The exhibition is part of Bealtaine, the arts festival for, and by, older participants in various strands of culture which runs throughout the month of May.
The idea for the collective came about when artist and co-founder Helen Comerford was on a break in Prague two years ago, and came across a group of people involved in the arts who were from different countries but getting on famously together.
"I started to think it would be really lovely to come back with a group from my age group and that we would form a similar group. I contacted Patricia [Hurl] and Therry [Rudin] and so it started. It's so much more than I had originally thought," she told RTÉ News.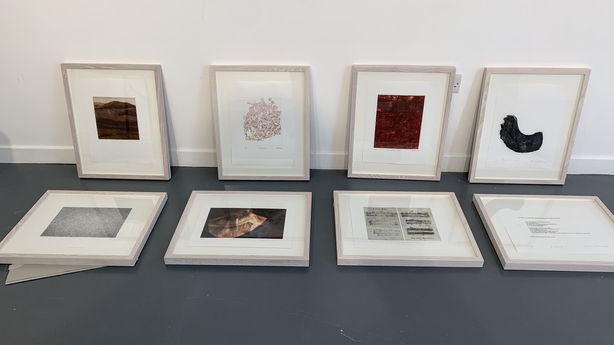 They agreed from the start that it would be women, "with common experience, and that we would need to be over 70, and good artists!"
The group spent all of September together in Ballinglen and got on so well that they were only too happy to stay in touch and continue to work together and share their thoughts, albeit via Zoom, once new lockdowns came into force preventing them from meeting again.
Along with the three mentioned already, the group includes Barbara Freeman who is a painter and new media artist based in Belfast; painter Maria Levinge from Co Wexford; musician Carole Nelson from Carlow; artist Gerda Teljeur based in Wicklow; and art historian and writer Catherine Marshall, who is also the curator of the new exhibition.
"We were just the right little bunch together I think," Catherine said. "We certainly all agreed in our thinking about doing stuff about women and for women.
"It began about visibility but very quickly, almost within 24 hours of us all meeting together for the first time, it became about solidarity, about friendship and about new friends.
"As you get older you lose friends: people die, people become ill, they just fall away. How do you renew that when you get old?"
One of the themes has been the treatment of women artists over the years.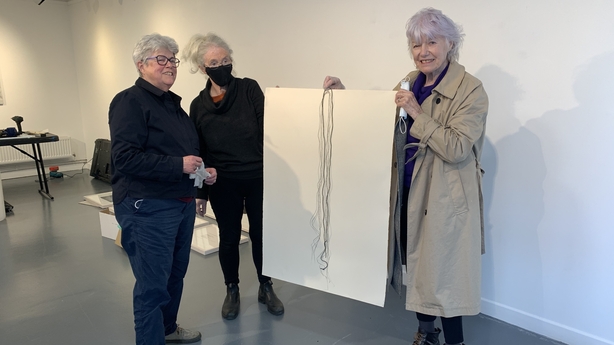 "Some people were feeling a lack of visibility, as women actually, because that's something a great many women complain about," added Catherine.
"In a particular way, women artists have felt for generations that they have struggled to get any kind of place in the canon. In Ireland that hasn't been as bad as in other places I think in recent decades, but it was shocking until about the 1980s.
"And so some of the women in this group, and myself, actually, would all have been campaigners for feminism and for women in the art world in the 1980s."
The exhibition will culminate on 29 May with a symposium on The Age of Reason/Unreason, which will be live-streamed from the arts centre in Clonmel.
It will feature guest speaker Rose Ann Kenny, professor of medical gerontology at Trinity College, with a series of workshops also due to take place.