A major fire at a recycling centre in Cork is under control after eight units battled throughout the night to put it out.
The blaze began around 7pm yesterday evening at the National Recycling Metals at JF Connolly Road at the Churchfield Industrial Estate.
A spokesman for Cork City Fire Brigade told RTÉ News: "The fire is now under control with one crew remaining at the scene to dampen down hot spots.
"Eight units from across Cork city and county attended the blaze with about 30 personnel involved. Staff from the recycling centre also assisted.
"The fire was embedded inside a huge volume of items and it took a lot of time and resources to dig through hundreds of tonnes of materials to get to the source.
"Thankfully, nobody was injured while we brought the fire under control. There is just exhaustion after what has been a challenging night as we also had to deal with other call-outs."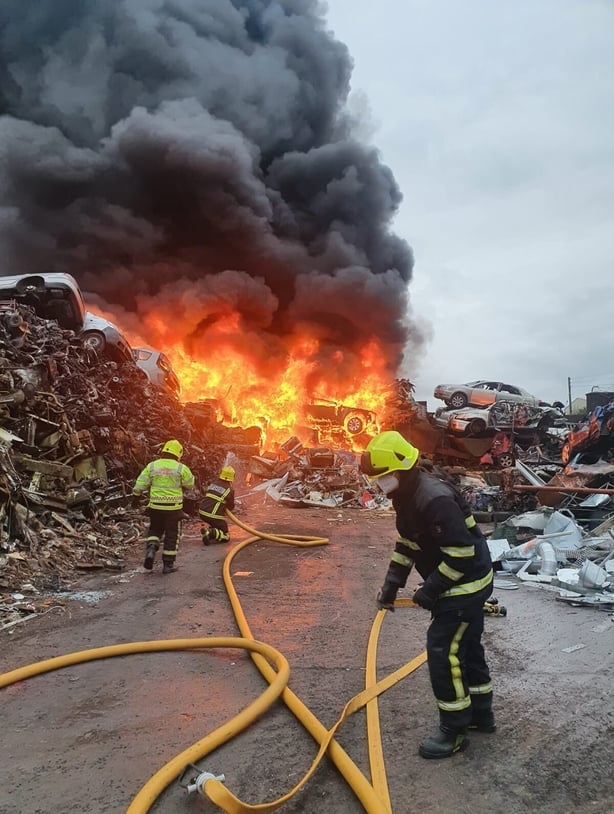 Last night, Cork City Fire Brigade urged people to avoid the area and warned those near the facility to keep their windows and doors closed due to the amount of smoke circulating.
The fire also led to traffic delays in the city and heavy smoke affected visibility around Churchfield.