Physiotherapists at Our Lady of Lourdes Hospital in Drogheda, are using technology to deliver the world's first virtual home-based exercise and education programme for patients with chronic lung conditions.
Virtual Pulmonary Rehabilitation is a live and interactive class which allows patients to exercise in the comfort of their own home and is the first of its kind both nationally and internationally.
The classes are streamed live from the Tech Hub in Drogheda's Boyne Primary Care Centre to the patient's home.
In its traditional face-to-face format, pulmonary rehabilitation results in a significant time, travel and cost expenditure for patients to attend and complete a full course and as a result drop-out rates are high.
COPD is a chronic debilitating respiratory condition and the fourth leading cause of death in the world. It affects over 440,000 people in Ireland.
Pauline O'Neill from Drogheda has COPD and is taking part in the programme.
"It's been fantastic. Two weeks into it and you can see the difference. At the end of it, you're a different person. You can get out, you can walk, you can talk. You have a different life," she said.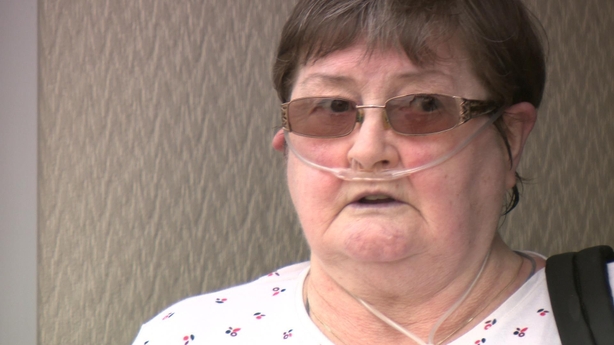 The exercise classes are being run by Cathy Gillen and Majella O'Reilly.
"This is the first of its kind worldwide. Patients are assessed virtually via video link and if they are enrolled then they log into a live exercise class.
"They're alleviated of the burden of travelling to classes, the cost, the time and even the stress of looking for a parking space" said Ms O'Reilly, Senior Physiotherapist at Our Lady of Lourdes Hospital.
"They see the therapist delivering the class but they also get to see all the other participants so there is that social interaction so they can chat to each other and share experiences of living with a chronic ling condition in a pandemic" said Ms Gillen, Respiratory Clinical Specialist at the hospital.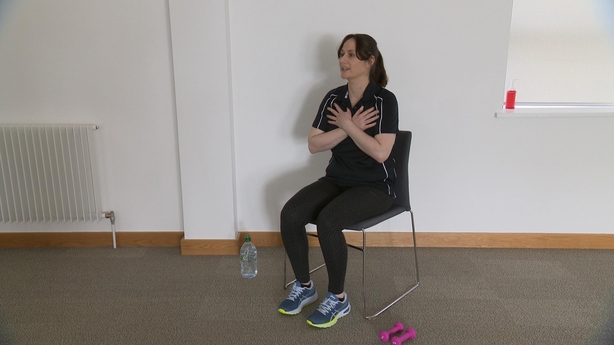 The virtual classes utilise an Irish-founded digital health technology platform called Salaso and Drogheda is the first hospital to use the technology in this form.
The project is an EU-funded cross-border community initiative and is a collaboration between the Health Service Executive, Interreg and mPower.