There's a strong focus on the potential remote working can bring to towns and villages around the country, in the document published by the Government today.
In ways, it is a logical follow-on from what has happened in the last 12 months. Office closures, layoffs, improved technology and changed ways of communicating have all played a part in bringing what was once novelty into the realm of normality.
But long-term trends are different to protracted stopgaps. And there is a sense that if the changes envisaged are to really take root in rural Ireland, that will have to be as part of a wider, enduring readjustment.
In the east Mayo town of Ballyhaunis, plenty of people are considering what the future holds.
Many have been here all their lives. Others have returned in recent times and are now chewing over what form that link with their home place will take, when the pandemic passes.
Until this time last year, Darragh Brogan was living and working in London. He says the changes as a result of Covid-19 have given him an opportunity to re-assess where he will live.
He has already given up his flat in the English capital and is thinking about the options that exist in his hometown.
"But seeing Ballyhaunis now, compared to what it was like, seeing so much gone from it" does complicate matters.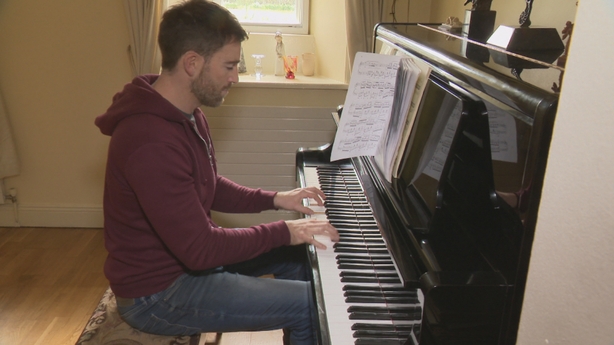 Mr Brogan says it would be lovely to see the town "having a future" and he believes this would give people of his generation the option to consider moving back.
"You want your peers to be around, people of your own age."
Many of the "ingredients that make a good life" are here; much of his teaching work can be done remotely and performances he undertakes as a classical pianist are not dependant on his home location. Given all that, Ballyhaunis may soon be that base.
The flexibility forced on people because of the virus has benefitted horticulturalist Margie Phillips too. Having returned home in the last year, she's no longer clocking in at her place of work in the National Botanic Gardens every day, but with video calls and online teaching, she's been able to keep in touch with colleagues and provide tuition to students there.
Ms Phillips sees a blend of remote and in-person work as being her most likely future option, especially given the nature of her job. But she feels it's a "no-brainer" to be trying to use technology to boost towns and villages that have struggled for some time.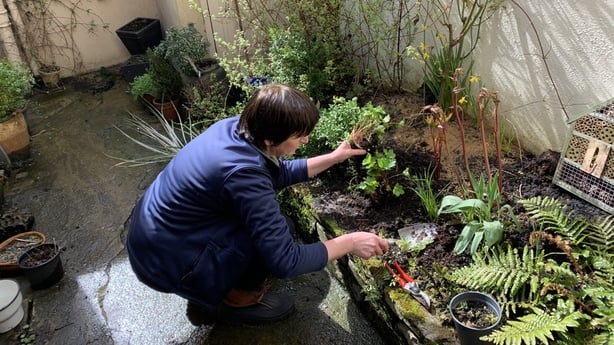 And, on the face of it, Ballyhaunis is one such place.
There are several empty business premises and a number of derelict buildings in the town centre. The decision by Bank of Ireland to close its branch here means the town of 2,300 people will soon be without a financial hub of this kind. Just over a decade ago, there were three banks in the town.  
But despite those challenges, there's a striking sense of determination among locals. A sense that the days of accepting empty promises about investment, infrastructure and innovation will no longer cut it.
Instead, they talk of a need to devise their own plans and work towards their own ends.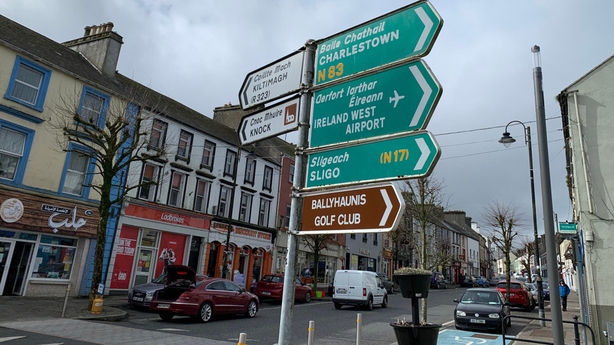 In the centre of the town, on the intersection of the N83 and the N60, Tom Forde says that this is the only way for towns like Ballyhaunis to prosper - individuals, groups and businesses working together to develop strategies, which he hopes local and national governments will help bring to fruition.
The retailer has seen first-hand the impact of the pandemic on his trade. He's hoping that talk of learnings and changes doesn't ring hollow in the months and years ahead.
While welcoming today's initiative, he says rather than more plans, there is a need for action once and for all.
In Ballyhaunis, efforts are under way to develop a multi-purpose rural hub in the old convent building. Mr Forde says it has a ready-made structure for the town's requirements. But "we need the finance to progress this".
The same goes for several dilapidated buildings around the town that could be put to good use. The vision is there "but we need funding".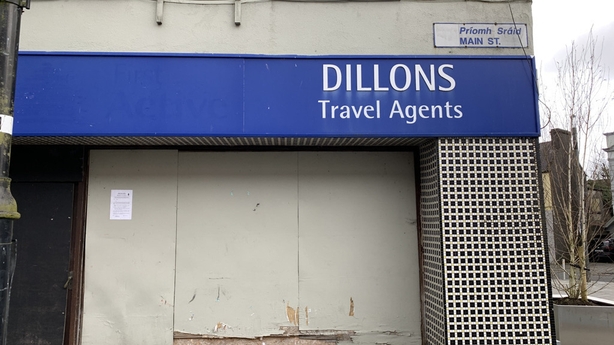 Ann Cunnane, CEO of the local Chamber of Commerce, says there are plenty of ways to improve the town and the lives of its citizens over the course of the five-year plan unveiled today.
She is clear on the need to involve people in each area, who know exactly what's needed, to bring positive changes. Otherwise, strategies are doomed, and nothing will change.
"We have to look at solutions. We must look at how can we turn this around. If we remain negative, that's where we'll stay but if we work together, we can do this". Ms Cunnane speaks of the need for perseverance: "It takes time, it can't be done in six months or a year… but if you have the get up and go in your community, I believe you can do it."
Today's document from the Government is high on ambition. People in Ballyhaunis and elsewhere feel that's a commodity that's never been in short supply. Delivery is another thing entirely. Time will tell.