A 66-year-old Limerick man has achieved the Guinness World record as the oldest ice-mile swimmer.
Ger Purcell from Corbally in Limerick recently set the record while swimming in the Shannon near his home.
Mr Purcell, an amateur swimmer used the lockdown period over the past number of months to train for the record attempt.
While he used to swim in the sea in Kilkee in Co Clare, travel restrictions curtailed his swimming trips.
He started swimming in the Shannon near his home in Corbally last November and continued throughout the winter months.
He undertook the Ice Mile challenge at the Shannon Rowing Club in Limerick. As part of the conditions of the challenge a swimmer must swim non-stop for a mile in waters that are less than five degrees Celsius.
A swimmer can only wear swimming togs, a cap and goggles.
Mr Purcell achieved the record as the oldest Ice Mile swimmer in 43 minutes and 28 seconds.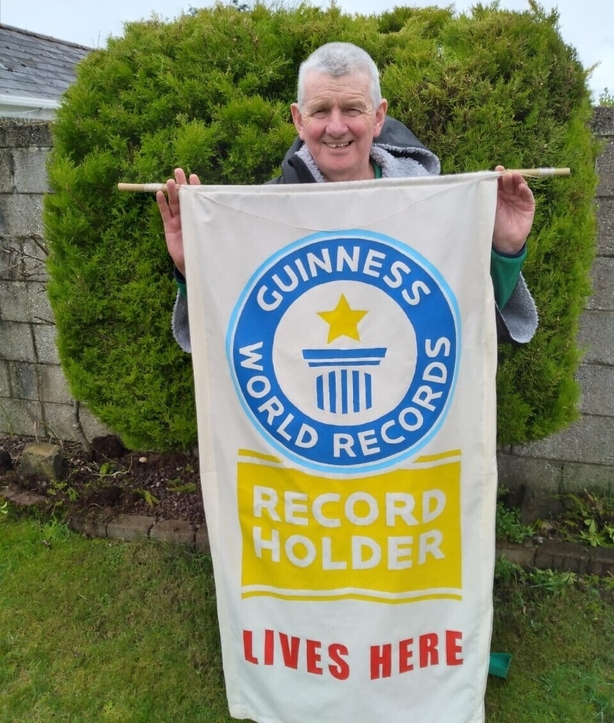 He said he was delighted to have achieved the record. The grandfather said that he was advised to train for a longer period in advance of taking on the challenge.
"It was my first year doing it, and I was advised to train for another year. But I'm 66 now, and next year I'll be 67 so the years aren't with me and I said I'd go for it now."
The Corbally pensioner said that he now plans to campaign to reopen the Corbally baths which served as a swimming location in Limerick up to the 1980's. They have been closed since then.
Ger Purcell said that he learned to swim in the Corbally baths in his youth and that his attention now along with that of his swimming club teammates in the Limerick Narwhals is to campaign see the baths redeveloped and reopened for future Limerick swimmers.