The parents of a man whose remains were discovered on one of the Aran islands 25 years ago, have been told their son is buried at Bohermore Cemetery in Co Galway.
Denis and Mary Walsh have begun the process of having their son's remains returned to them, so that they can have a family funeral, but this could take a number of months.
Denis Walsh, 23, went missing from his home at Caherdavin in Limerick on 9 March 1996.
As a result of advances in DNA technology, the remains found off Inis Mór in April 1996 were found to match those of Mr Walsh.
Gardaí said in a statement that tests on samples taken from the body were examined in 2008, 2011 and 2017.
Earlier this month, gardaí were notified of a positive match from reference samples taken from Denis' parents.
Denis Snr said today that while he and his wife Mary and the rest of their family are relieved that the mystery of their son's disappearance has finally been resolved, they have spent the past 25 years heartbroken at his continued absence, and a lot of questions still remain.
He said they went searching for Denis in Galway in late March 1996 and distributed flyers in the Gort area.
The story of their sons's disappearance was on RTÉ's Crimeline in May 1996.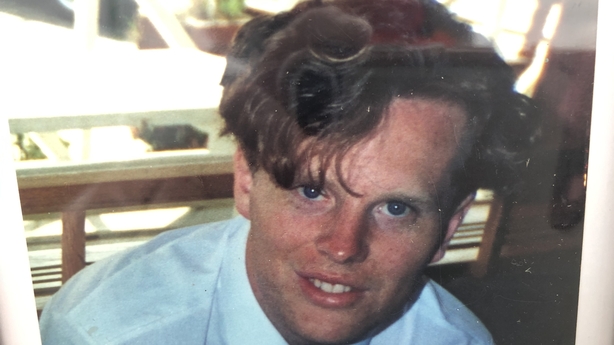 Mr Walsh said it "beggars belief" that the events surrounding his son's disappearance "all happening so close together, were never all tied together."
He asked why the dental records of the remains found in Galway in April 1996 were never examined and checked.
Mr Walsh said they have been told their son was buried in Bohermore Cemetery in Galway in 2014.
They family now want the body returned to them so they can organise a funeral.
They have been told a garda inspector from Dublin is due to visit them this week to discuss how this will progress, but it could take up to two months.
An order from Galway City Council will be required to exhume their son's body.