European airports have been the hardest hit by the global crisis in aviation brought on by the Covid pandemic. 
Dublin airport is the worst affected in Europe according to Eamonn Brennan, Director General of Eurocontrol, the organisation which manages the European Air Traffic Network. 
Mr Brennan, who is former CEO of the Irish Aviation authority was speaking to businesses in the Shannon and Mid West region in a Shannon Chamber organised webinar. 
He said while flight movements throughout the globe are down 52% on the 2019 figure, Europe has witnessed a 55% reduction in flights.
In addition, over half the continent's entire aircraft fleet is parked, passenger movement is down by 1.7 billion, and 191,000 permanent aviation jobs have been lost in areas such as ground handling, car parking, fuel supply and catering.
He said the health crisis had also had a devastating impact on Irish airports, with Dublin the worst affected in Europe given its pre-Covid traffic levels.
The average daily movements at Irish airports for the week 18-24 January, 2021 versus the same level in 2019 showed a reduction of 81% at Dublin, 75% at Cork and 71% at Shannon. 
He said he did not expect any return to short-haul air travel until summer 2021 at the earliest, with long-haul taking until 2024 to recover, and vaccination becoming a necessity for international flights.
He said airports across the world are already dropping airline and passenger charges in an effort to attract airlines and passengers back, and airports like Shannon will need Government support to do the same.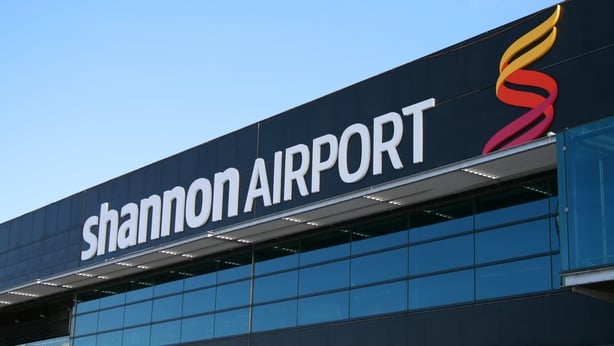 He said the sector cannot recover on its own and the Government must have a clear long-term plan to support that recovery.
Governments in other EU countries have responded with  cash supports, such as Germany with Lufthanza, France with Air France and Italy with Alitalia, he said.
Mr Brennan believes long-term support over the next five years will be needed to fund the reduction in, or elimination of airport charges, as well as marketing funds, to reinstate UK and EU routes, particularly to major hubs. 
He said a reduction in airlines is inevitable in the shake-up the pandemic will cause and it will be important for airports like Shannon to have funding to attract airlines back. 
"Every airport in the world will want passengers back, and we are already seeing air traffic charges being dropped and passenger charges being waived in some deals being made by airports, and Shannon must be able to make the same kind of deals to attract airlines," he added.