A couple put a call out on social media on what to name their new pizza business - and people really delivered.
Elisha Reamonn and Cuan Rynhart built a mobile trailer they currently call "a box with no name" which they intend to use for a tour of Connemara (Conamara), Co Galway, once restrictions are lifted.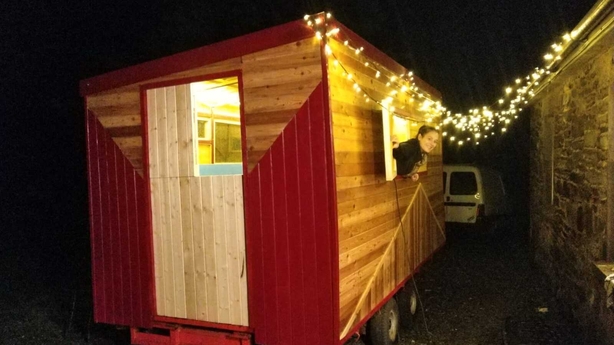 Elisha's sister Dorcas put a call out on Twitter for best and worst suggestions for a business name.
What's the worst* name for a Pizza Business you can think of?

This is my sister. Herself and bf are making this trailer in Connemara to set up their pizza business.

They need business names.

*Sometimes, the most creative ideas come from the worst ideas!

Pls RT! pic.twitter.com/FAsWM693uM

— Dorcas ? (@zonua) January 18, 2021
The couple were delighted at the response they received.
"The names just started flooding in. It's brilliant," said Cuan Rynhart.
"People really being generous with their imagination. It was lovely," added Elisha Reamonn.
The culinary couple have a shortlist of their favourite naming suggestions so far.
"Colm Tobin put up a great one. He said, 'A View to Achill'. As in a pun on 'A View to a Kill', added Cuan.
A View To Achill.

— Colm Tobin (@colmtobin) January 19, 2021
"I think 'Maithzarella' was wonderful," said Elisha.
Maithzarella

— Eanáir Darkly (@bigmonsterlove) January 18, 2021
Cuan and Elisha will announce the winning suggestion on their social media this Friday with winner awarded "free pizza for life" from their mobile pizza business.
"On Friday we will lash it up on our Instagram and Facebook which is @aboxwithnoname and we'll announce the old winner. Who has got free pizza for life, explained Cuan.
"Hopefully it will be someone that lives far away so they won't be in to us every day," added Cuan.